Including their two-year marriage, actress Angelina Jolie and actor Brad Pitt are now in the 12-year relationship before the breaking news that they are ending it.
After the 12-year relationship getting to be ended, here is the complete history of Angelina Jolie and Brad Pitt's relationship.
Summer 2004: Brad Pitt and Angelina Jolie start taping the film Mr. and Mrs. Smith, a steamy action-comedy movie about the married couple who did not know they are both spies. During this time, Pitt and Jennifer Aniston had been married for nearly five years.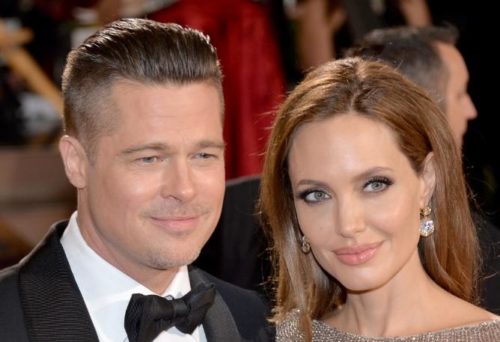 March 2005: After few months of being formally separated, Jennifer Aniston files divorce from Pitt, citing "irreconcilable differences."
October 2005: Pitt and Aniston's divorce is finalized.
In November 2005, being a UNHCR Goodwill Ambassador and active humanitarian, Angelina flies to Pakistan to participate in earthquake relief efforts and Pitt was seen accompanying her on the aid trip.
Winter 2006: Angelina confirms that she is having a baby with Pitt, and he legally adopts the adopted children of the actress, Maddox and Zahara Jolie, until they change the children's last names to Jolie-Pitt.
May 2006: Their daughter, Shiloh Nouvel Jolie-Pitt was born.
March 2007: The couple continue to make their family bigger, where they adopt three-year-old son Pax Thien from Vietnam.
May 2008: They appear on the red carpet at the Cannes Film Festival where Angelina anounces she is pregnant with twins.
July 2008: Twins Vivienne Marcheline and Knox Léon are born in France where the exclusive first photos of the twins are sold for $14 million as the costliest set of photos sold in tabloid history at that time.
April 2012: The two announce they are engaged.
May 2013: Jolie announces her choice to undergo a double mastectomy because of genetic predispositions towards breast cancer. "I am fortunate to have a partner, Brad Pitt, who is so loving and supportive," she wrote in New York Times. "Life comes with many challenges. The ones that should not scare us are the ones we can take on and take control of."
August 2014: In a private and secret ceremony, Brad and Angelina married where their wedding was attended by a small number of guests and their six children. Angelina's gown was full of drawings of her sons and daughters.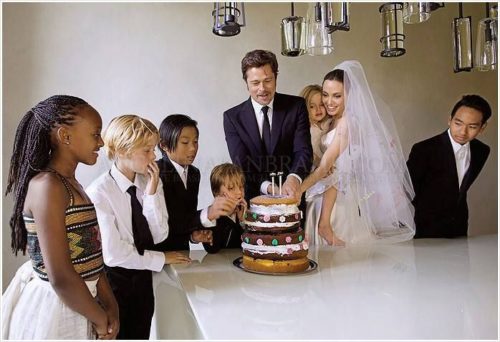 September 20, 2016: Angelina formally files for divorce from Brad Pitt, citing irreconcilable indifferences.
comment(s) for this post "READ: History of Angelina Jolie and Brad Pitt's 12 Year-Relationship". Tell us what you think abut this post by leaving your comments below.