COMP slams Gina Lopez over mining remarks.
Chamber of Mines of the Philippines (COMP) said that there are no mining sites in the 10 poorest provinces in the Philippines, contrary to what Department of Environment and Natural Resources (DENR) secretary Gina Lopez said.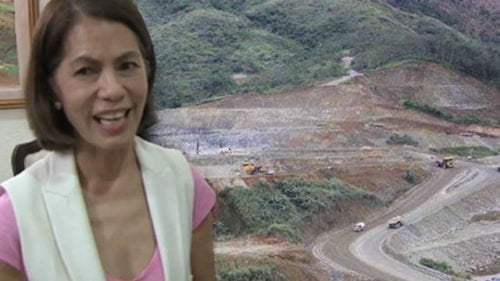 See Also: Gina Lopez: There Is No Such Thing As Responsible Mining
According to Inquirer report, COMP executive vice president Nelia C. Halcon said in a statement that they do not cause sufferings to the areas. In fact, they implemented environmental protection programs.
"We do not cause suffering in areas where we operate, contrary to Lopez's belief. In fact, we ease these sufferings by complementing the government's delivery of social services and by implementing our environmental protection and enhancement programs," he said.
The COMP used the data from the Philippine Statistic Authority's 2015 First Semester Poverty Statistics as their basis. Among the poorest provinces in the country are Lanao del Sur, Sarangani, Sulu, Maguindanao, Northern Samar, Bukidnon, Sultan Kudarat, Siquijor, Zamboanga del Norte, and Agusan del Sur.
"None of these provinces play host to mining firms," Halcon added.
Gina Lopez, the chairman of ABS-CBN Lingkod Kapamilya and anti-mining advocate, previously said that there is no such thing as responsible mining. She said that the poorest cities in the country are mining sites.
"If there is responsible mining why is it that wherever there is mining, there is poverty? The poorest sites in the country are mining areas," she said.
Gina Lopez was appointed by President Rodrigo Duterte as his environment secretary.