PH ports alerted against five generals who were linked to drug trade.
Ports in the Philippines were alerted against the five Philippine National Police (PNP) generals who were allegedly involved in trading of illegal drugs in the country, according to Bureau of Immigration (BI) Spokesperson Atty. Antonette Mangroban.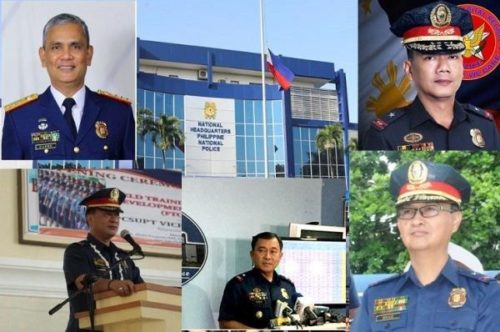 See Also: Know More About The 5 Generals Named By President Duterte
According to a Philstar report, Atty. Mangroban said that the BI personnel in ports around the country have been alerted after the Department of Justice (DOJ) issued a lookout bulletin order.
The police officers in the list were Retired Deputy Director General Marcelo Garbo, Chief Superintendent Vicente Loot, Police Director Joel Pagdilao, Chief Superintendent Bernardo Diaz, and Chief Superintendent Edgardo Tinio.
While the ports have already been alerted, the officials will not be barred from leaving the country since there is no hold departure order were ordered against them.
The look out bulletin that were issued against the generals does not necessarily mean that they can't leave the country. It will only direct immigration officers if there is an attempt to depart.
The five generals were identified by President Rodrigo Duterte during his speech at the Philippine Air Force's 69th anniversary celebration.
President Duterte said that he already has their names when he was still the mayor of Davao City.
"The truth of the moment is, itong mga ito, after so many validations, even when I was still mayor of Davao City, lumalabas na itong mga pangalang ito. Talagang lumalabas na," he said.
Meanwhile, the police officials denied the accusations and said that they are willing to face investigation.