President Rodrigo Duterte to name Mayors with alleged drug links.
Philippine National Police chief Director General Ronald "Bato" de la Rosa said that President Rodrigo Duterte will name 23 local mayors who were allegedly involved in drugs.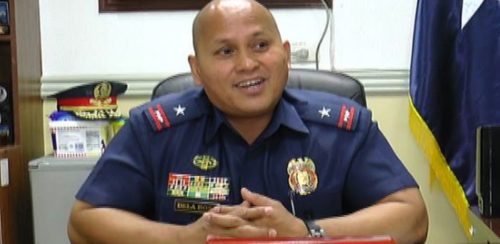 See Also: Know More About The 5 Generals Named By President Duterte
According to de la Rosa, President Duterte has already the list of Mayors and he will reveal it to the public soon.
"The President has the list of these local executives involved in illegal drugs. I can't reveal their identities, only the President can make public their names," he was quoted by Philstar.
de la Rosa added that the Chief Executive may ask the Department of Interior and Local Government (DILG) to take action and investigate against the local government officials involved in drugs.
Last week, President Duterte named five generals who were allegedly the protectors of drug syndicates in the country.
They were Deputy Director-General Marcelo Garbo Jr. (Retired), Chief Superintendent Vicente Loot (Retired), Chief Superintendent Bernardo Diaz, Director Joel Pagdilao, and Chief Superintendent Edgardo Tinio.
The five generals denied the accusations, and said that they are willing to face investigation to clear their names.
de la Rosa added that he hope the Mayors with drug links are fully armed to fight government forces if they want to.
"It's sad to know that there are mayors who are involved. I hope these mayors are now armed to the fullest for them to fight us," he said.