The country's largest telecommunications network, Globe Telecom and Philippine Long Distance Company (PLDT) issued separate statements on the call of the incoming President Rody Duterte for a faster internet access in the Philippines. Both Globe and PLDT-Smart were warned by Pres. Duterte to face against foreign players in they will not improve their services particularly the slow internet speed in the country.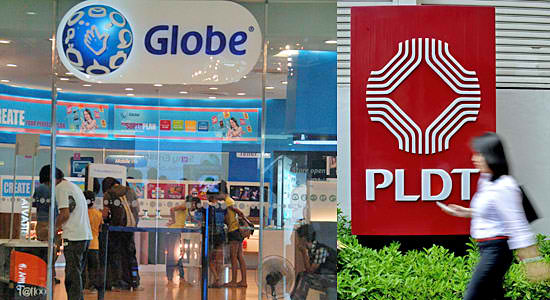 Yoly Crisanto, Globe's Senior Vice President for Corporate Communications was quoted as saying "We support the call for faster internet. In fact, Globe is at the forefront of building the much needed infrastructure nationwide to make Internet services easily accessible either through mobile or wireline. This is supported by heavy investments over the years to make sure the Philippines is at par with other countries in terms of technology use," said Yoly Crisanto.
Meanwhile PLDT spokesman Ramon Isberto released the following statement from PLDT: "We are aligned with government efforts to improve telecom services. PLDT is in fact in the middle of a major 3-year network investment program that is in process of  significantly improving telecom and Internet services for PLDT and Smart customers and will  support national development initiatives," said Ramon Isberto, PLDT spokesman.
Based upon various international metrics, the Philippines is considered as one of the country in the world having the slowest and most expensive internet connections.
Although the two major telecom companies, Globe and PLDT-Smart supported Mayor Rody Duterte's call for a faster internet, the two companies also welcomes the entr of new players in the Philippine telecommunications market.
Some experts noted that having slower internet connections in the country affects the productivity of the business process outsourcing (BPOs), internet marketers, bloggers and other online workers from different parts of the country who relied mostly on internet connections in performing their jobs online.