Supporters of Mar Roxas and Sen. Grace Poe or the Roxas-Poe tandem mounted separate online petitions meant to convince either of them to stand down for the other other to thwart a victory by Mayor Rodrigo Duterte. The petition calls on Sen. Poe "to make the ultimate sacrifice and close ranks with Sec. Mar Roxas."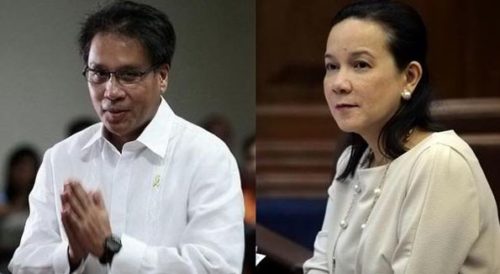 Based upon the first petition in the world's most popular online petition site, change.org, which was initiated by Nenette Coronel on May 4, the petition calls on Sen. Grace Poe "to make the ultimate sacrifice & close ranks with Sec. Mar Roxas."
"For the love of our country and for the love of our children, may I ask you to please consider setting aside your personal interests for now and close ranks with the group of Sec. Mar Roxas in order to provide a credible reversal to the momentum of a Duterte presidency?" it said.
"You are still young, you have time to your advantage and a more seasoned and prepared Presidential material will definitely emerge in 2022 after your admirable stint in the Senate. Can you imagine what consequent following and support you will gain after such a monumentally humble sacrifice on your end?" the petition added.
According to Coronel she was not seeking Sen. Poe's withdrawal because she is a Roxas supporter, but because like the senator, she is a mother concerned about the future of her children.
Another petition on change.org initiated by a certain Troy De Leon urged Mar Roxas to be a "hero" and asked the former DILG Secretary to "please withdraw your candidacy in favor of Ms. Grace Poe Llamanzares." The Roxas-Poe unity is expected by some supporters of Mayor Duterte who thought at the very beginning that the two candidates were united as one.