The son of the former Philippine President Marcos, Senator Ferdinand "Bongbong" Marcos promised to broaden the national government's Pantawid Pamilyang Pilipino Program (4Ps) by covering more poor families and providing the beneficiaries the skills and capacity to improve their lives.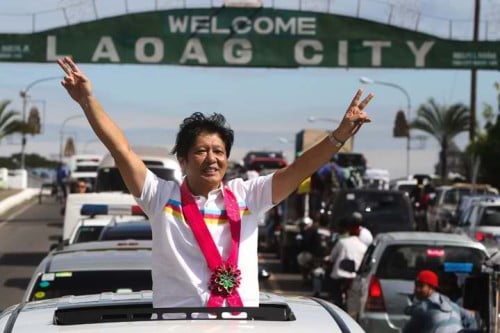 According to the 58-year-old Senator Bongbong Marcos the 4Ps program should cater to more qualified households. Under the 4Ps, conditional cash grants are given to the poorest of the poor through the Department of Social Welfare and Development to improve health, nutrition and the education of children.
Based upon the program initiated by Sen. Miriam Defensor-Santiago which according to the senator patterned before the Latin-American program of giving incentives to the poor, it is a package intervention of the Philippine government to help the poor.
The program should help reach out to more qualified families according to Sen. Marcos. The senator son of former President Marcos said that if he wins the vice presidential race, "aside from expanding the coverage of 4Ps, we can implement other programs like 'cash for work,' 'cash for reforestation,' 'cash for community service.'" Sen. Marcos stated.
Sen. Marcos pointed out that beneficiaries of the 4Ps should be given employment packages that would complement the program by teaching them new skills. Capacitating the 4Ps beneficiaries, he said, would enable them to find a new sense of purpose and eventually stand on their own.