The country's top-rating and most popular reality show on national TV, Pinoy Big Brother announced the official finalists of the Regular PBB 737 on Friday night. The latest evicted housemate from the famous yellow house is no other than Zeus Collins, who got the lowest number of votes during the last eviction night of PBB.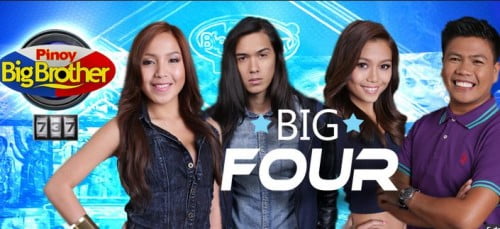 The PBB 737 Big Four Housemates includes Dawn Chang, Tommy Esguerra, Miho Nishida, and Roger Lucero for the Regular Housemates while the Big Four of the PBB 737 Teens were
Here's a closer look at the competition's Regular Big 4."
Dawn Chang: The "Bombshell Baker ng Parañaque, Dawn Chang was raised by two mothers –her biological one and a foster mom. She is both a baker and a dancer, and is living with her Australian partner.
PBB housemate Dawn Chang is considered as one of the most controversial while inside the famous PBB house, she had an altercation with a number of others during her stay inside the iconic house, including Esguerra and Collins.
Tommy Esguerra: The Filipino-American was born and raised in California but he doesn't have a good relationship with his family but he wanted to prove his worth by joining the country's most popular reality show.
Miho Nishida: The single mother housemate was born in the Philippines but was raised in Japan. She has a 5-year-old daughter named Aimi. Miho Nishida was romantically linked to Tommy Esguerra, who showed how much sincere he was when he completed several tasks but Miho has reservations about entering into a new romance.
Roger Lucero: He is best known for his job as a tour guide in the world-renowned The Ruins in Bacolod City. During his stay inside the house, Filipino viewers have gotten the chance to understand his humble beginnings and his dream of providing for his wife and 3-year-old child.