Naturalized Filipino center and former NBA big man Andre Blatche did not participate in the latest practice session of the Gilas Pilipinas due to health concerns. The Chinese Basketball standout, Andre Blatche held out of Gilas practice due to injury. Coach Tab Baldwin revealed to the media that the naturalized player suffered pain in his lower stomach, upper groin area.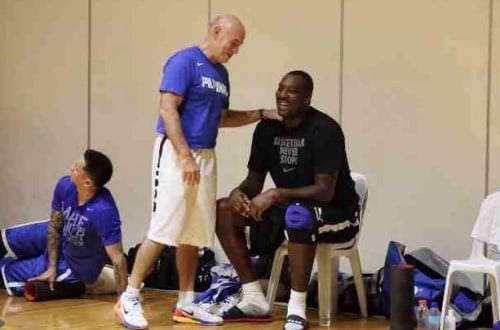 For the past few days, the Gilas Pilipinas pool suffered from health issues in the early stages of the Philippine men's basketball team training in preparation for the highly anticipated 2015 FIBA Asia Championship in China next month.
Gilas mainstays June Mar Fajardo and LA Tenorio had begged off from the national team pool due to health reasons while Kelly Williams went down with an MCL injury during Gilas' first official practice last week.
The 28-year-old Andre Blatche was reduced to a spectator during Gilas' practice Monday night at Meralco Gym and Baldwin later revealed that the former NBA veteran is in pain.
The 6-foot-11 Blatche, was also seen by basketball enthusiasts gaining some weights but the international basketball veteran vowed to get back in game shape within month.