Kendall Jenner, one of America's most popular model and TV personality is now the newest addition to the roster of international celebrity endorser of the country's top local brand Penshoppe. The American model and half-sisters of the famous Kardashian sisters appeared in a series of billboards by Penshoppe which is set to debut in the next few days.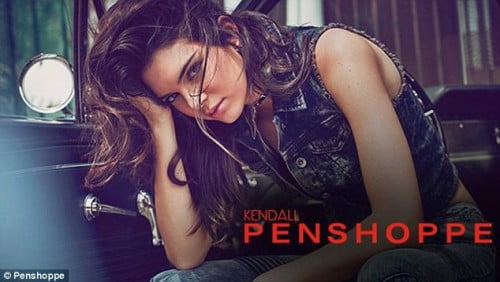 The homegrown clothing company, Penshoppe made the announcement of getting Kendall Jenner as their newest endorser through their official social media accounts, prompting netizens to express their excitement with the latest development in the career of Kendall Jenner.
Aside from the 19-year-old Kendall Jenner, Penshoppe recently announced that they acquired the servic of international model Sean O'Pry, who is best known for his appearance on the music video for Taylor Swift's "Blank Space."
Kendall Jenner made worldwide headlines during the time when she first appeared on E! reality television show "Keeping Up With The Kardashians," featuring the famous celebrity family of Kim, Nicole and their siblings.
The newest model of Penshoppe also confirmed the news to her followers as the company posted a video of herself announcing the news as posted by the official YouTube account of Penshoppe.
Kendall Jenner is also the face of Calvin Klein jeans internationaly, the model cemented her international supermodel status in Asia as the new face of Penshoppe.
The Filipino clothing brand also featured some of the world's most popular celebrities as their endorsers such as Zac Efron, Ian Somerhalder, Nina Dobrev, Cara Delevingne and One Direction, among others.
Watch Kendall Jenner's Announcement as the New Face of Penshoppe: