One of the world's most popular boy band, One Direction bids goodbye to one of its member, Zayn Malik, and right after the confirmed departure of Malik, the four remaining members of One Direction aired their official statement through their respective social media accounts.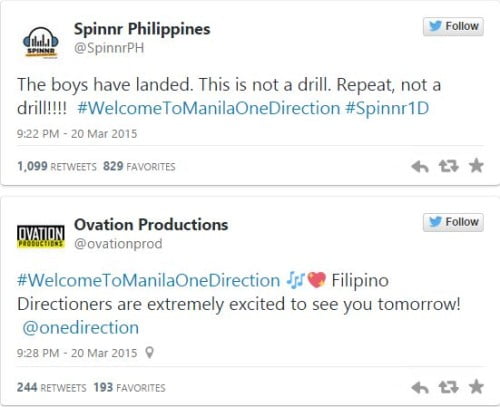 According to Liam Payne on his official Twitter account, he is deeply saddened by Malik's departure, especially after five special years. He tweeted "For the past five years now I've been part of something so special I don't think any of us really understand, something that can mean the world to people and put a smile on the face of our fans even in the darkest times," he said.
Liam Payned also added that while Zayn Malik will be away, he will always be their brother. "It's sad to think for the time being we won't grace the stage as five bros or have the same fun on a tour bus or laughs in a hotel together that we have over the years but I'm super sure us and Zayn will always remain the closest friends," he said.
The other member of One Direction, Harry Styles, he was caught on video crying during the band's performance in Jakarta, Indonesia. He just tweeted a short but sweet message on his official Twitter account.
Meanwhile, Niall Horan and Louis Tomlinson also tweeted how hard it is for them when Zayn Malik decided to quit the famous boy band One Direction, who started their career in the hit reality show in the United Kingdom, but thanked the fans who stayed supportive to the remaining four members of One Direction.