The country's most popular kids shows on national TV, "Goin' Bulilit" will hold a reunion for its graduate as part of the 10th anniversary celebration of the longest running kiddie gag show. The 10th anniversary special reunion of Goin Bulilit graduates will be shown this coming Sunday, February 8, 2015 on ABS-CBN.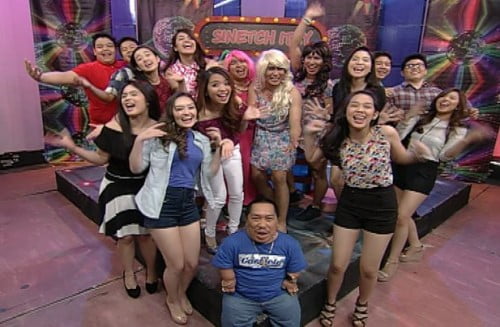 The show will feature the grown ups of Goin' Bulilit for an ultimate throwback episode as Jane Oineza, Sharlene San Pedro, Miles Ocampo, John Manalo, Igiboy Flores, CJ Navato, and many other "Bulilit" graduates who will come together on the sitcom.
The returning Bulilit Kids will join once again the sitcom that gave them showbiz break for a must-see 1950's inspired episode of "Goin' Bulilit" this coming Sunday. The show will air after TV Patrol Weekend and LUV U, which airs after ASAP 19 on ABS-CBN Channel 2.
The Sunday episode of Goin' Bulilit will once again showcase the favorite classic segments such as Noon at Ngayon, Rekolilit, and a whole lot more while the grown-up and charming Bulilit boys poke fun at gay TV hosts Cute, Beauty, and Pretty in Sinetch Itey.