Gilas Pilipinas point guard Jimmy Alapag has been named as one of the member of the newly established FIBA Players Commission headed by Serbian and NBA great Vlade Divac. The announcement was confirmed by Jimmy Alapag himself during an interview with some sports media personalities. The inclusion of Alapag to the elite body came after FIBA also named SBP President Manny V. Pangilanan as a member of the FIBA Central Board.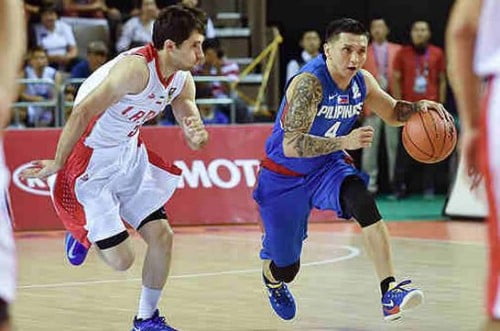 FIBA Secretary-General Patrick Baumann appointed Jimmy Alapag to the Players' Commissioner under Vlade Divac, for the term of office 2014 to 2019. A letter was also sent to Samahang Basketbol ng Pilipinas announcing the appointment of the Filipino point guard to the commission.
In a January 23 letter addressed to Pangilinan and SBP executive director Sonny Barrios, Baumann wrote: "It is a pleasure for me to inform you … that Mr. Alapag has been appointed as a member of the FIBA Players' Commission… We already look forward to closely working and collaborating with him for the sake of our sport and its athletes."
The copy of the circular given to the Philippines was furnished to Vlade Divac, the Players' Commission chairman, FIBA-Asia President Sheikh Saud Bin Ali Al-Thani, FIBA Asia Secretary-General Hagop Khajirian, and National Federationss and Sports director Zoran Radovic.
According to FIBA, the creation of a Players' Commission was decided upon last August in Seville, on the eve of the 2014 FIBA Basketball World Cup.
The appointment of Jimmy Alapag to the world governing body of basketball means that there are now four Filipinos who serve a five-year term in FIBA following the selection of orthopedic surgeon Dr. Raul Canlas to the FIBA Medical Commission, and SBP consultant Atty. Edgar Francisco to the FIBA Legal Commission.