Talk Back and You're Dead star Nadine Lustre confirmed that the movie sequel is already working out. With it she said that the title of the said movie sequel is Never Talk Back To A Gangster.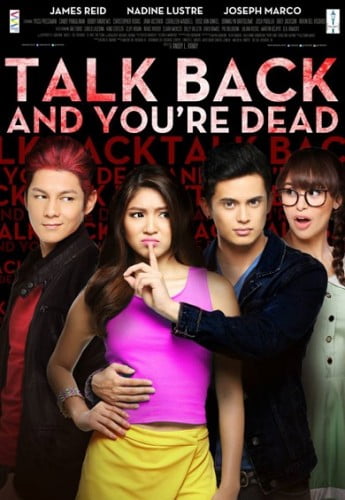 On the party in celebration of the box-office of the movie Talk Back and You're Dead, 20-year-old Nadine confirmed it. The party was held in Viva Films Headquarters in Ortigas. According to her, they were really surprise when they saw the screen credits which was saying that there's already plans for the sequel of their movie Talk Back and You're Dead.
The said sequel is a follow up is based on the book written by Alesana Marie. "Nagulat talaga kami dahil after the roll of screen credits, may blurb na 'Never Talk Back to a Gangster,'" she said.
However, her on screen partner was absent in the said thanksgiving party because he has a recording commitment at that moment. While cast members Cliff Logan, King Certeza, Yassi Pressman. Carlo Lazerna, Kiko Ramos, Coraleen Wadell and Billy Villete are present in the party.
Nadine and Reid had currently signed a contract on ABS-CBN. Which means, that the two are now the newest Kapamilya stars. The contracts include TV Series and albums.
At the moment, there's no further information given to the sequel yet.