Former President and the recent Metro Manila Mayor Joseph Estrada declined to to the ALS Ice Bucket Challenge. According to him, he don't want publicity when he gives to charity. He was nominated by Ilocos Sur Governor Chavit Singson.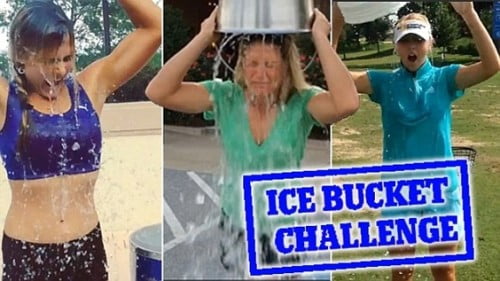 Governor Singson did the challenge yesterday, August 25, 2014. After which he have challenged the Metro Manila Mayor. Because he was challenged, he should choose to do the challenge or just donate to the ALS Association. Celebrities who have already done the challenge chose to do both. They did the challenge and they donate at the same time.
Since Estrada declined the challenge, he will be donating to the ALS Association instead. According to him, "charitable works should not be made a spectacle."
Estrada also said that he have been supporting many charities and funding several scholarship programs since the time that he was voted and put into office as a Mayor. He continues the good work until this moment.
This is what he said. "Marami. I don't have to tell that. Kung tutulong ka, huwag mo na ipaalam sa tao. Kaysa pakitang-tao na tutulong-tulong, parang pulitiko."
Eventhough Estrada declined in the challenge, still he able to donate to the said association. I guess, it's also one of the use of giving choices to people.
Since the time that it was released, the donation had already reached almost $80 million.
Many celebrities both local and foreign had already participated in this said challenge. The donations of the said challenge will be going to the research of ALS disease. It is also a way to promote awareness of the disease which is commonly known as amyotrophic lateral sclerosis (ALS).