The latest top-grossing movie of Star Cinema "She's Dating the Gangster," featuring Kathryn Bernardo and Daniel Padilla received positive reviews from movie and film critics in the Philippines aside from doing good at the box office results.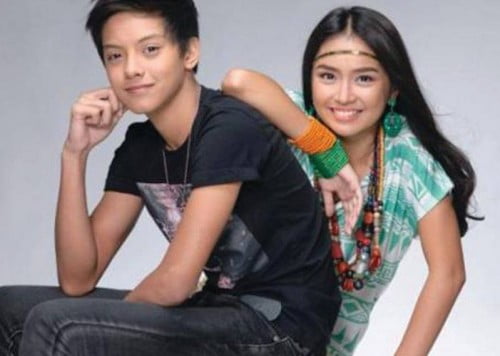 Over the weekend the Star Cinema movie already breached the P100-million mark in less than a week since its release despite the fact that Metro Manila and various parts of Luzon are currently suffering from worst weather conditions due to Bagyong Glenda and Habagat.
The movie adaptation of popular book author Bianca Bernardino conquered the top-grossing list of movies for the month of July among Filipino movies. Aside from the well-known author, the director of the movie, Cathy Garcia-Molina is also known as an award-winning director who directed some of the country's top-grossing movie such as "It's Takes a Man and a Woman," and "My Amnesia Girl."
Several movie critics which includes Philbert Dy of ClickTheCity.com, and other popular entertainment website in the Philippines such as Pep.Ph, Spot.Ph, Inquirer.net and Twitch.com gave positive reviews for the movie featuring the love story of Kenji and Athena.
 Here's the Positive Reviews of Various Movie Critics:
Philbert Dy: "The narrative dutifully builds up these characters as romantic ideals, playing out a love so simple and pure that it's easy to get swept up in all of it." "It's portrayal of young intensely romantic love is really charming, especially placed as it is in this wacky conception of its period setting." he said.
Pep.ph: "The movie cements the status of the Kathryn Bernardo-Daniel Padilla pairings as love team to reckon with." "The chemistry between Daniel and Kathryn is amazing."
Spot.ph: "Cathy Garcia Molina took a lot of liberties with the material, omitting details that would turn this film into just another tragic teen love story."
Philippine Daily Inquirer: the movie "makes wise of Daniel and Kathryn's growing confidence as actors – thanks to director Cathy Garcia-Molina, who coaxes credible characterizations that require them to move farther away from their comfort zones."
TwitchFilm.com: the movie i "more than just your average Filipino rom-com."
She's Dating the Gangster Trailer Video: