Annalyn Manalo, the estranged wife of TV personality Jose Manalo, was arrested by the Criminal Investigation and Detection Group (CIDG) on Tuesday, June 24, 2014 for the cased filed against her according to a news report posted by TV5 on Wednesday morning, June 25, 2014.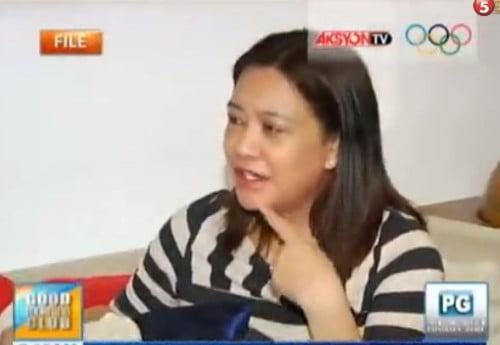 According to the news report, the wife of Eat Bulaga co-host and comedian, Jose Manalo, was under surveillance and investigation by the CIDG for one month. The case filed against Annalyn Manalo involves Falsification of Public Documents and Estafa.
The accused Annalyn Manalo could not come up with the P12,000 bail which is needed for her immediate and temporary release. Annalyn Manalo already separated with the comedian Jose Manalo.
The wife of Jose Manalo was also involved previously in a case filed by Tan Tong Yeow of XIN Networks, Inc., who filed estafa, grave coercion and other forms of swindling charges but the case was dismissed by the Quezon City Prosecutor's Office.
Read more: http://entertainment.inquirer.net/130635/raps-vs-jose-manalos-wife-over-house-for-rent-junked#ixzz35hg4ydRE
Follow us: @inquirerdotnet on Twitter | inquirerdotnet on Facebook
As of press time there is no further details regarding the case face by Jose Manalo's wife.
Note: This is a developing story, we will add more details regarding the case of Jose Manalo's wife as soon as the complete details will be provided by the authorities.
Watch the video report of TV5 Here.