One of the Philippines largest business conglomerate, San Miguel Corporation (SMC) presented to Malacañang on Wednesday, May 14, 2014, a $10-billion plan to build for the government a brand-new international airport which is set to augment the present NAIA and could beat the existing international gateways of Hong Kong and Singapore in Asia.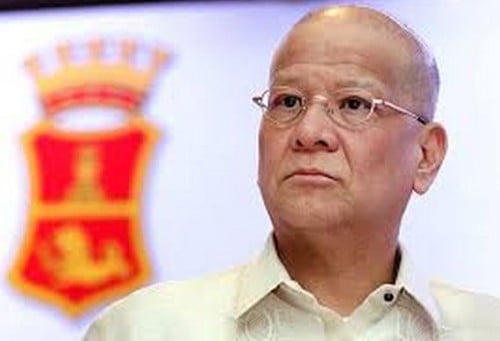 SMC President and CEO, Ramong S. Ang confirmed the news the $10-billion airport project was successfully presented to the President of the Republic of the Philippines, Pres. Benigno Simeon C. Aquino III. Although the head of SMC did not elaborate further the details of their meeting he noted that the President was "happy."
In an exclusive interview conducted by Inquirer, Ramon Ang, showed a scale model of the proposed international airport, the airport is planned to be constructed along CyberBay Corp's disrupted waterfront reclamation project along the Manila-Cavite Coastal Road.
Based upon the details given by SMC, the proposed international gateway will have four runways with a length of 3,600 meters each and can accommodate as many as 250 plane take-offs and landings an hour.
The estimates already dwarfed the 40-an-hour capacity of the Ninoy Aquino International Airport. SMC added further that four Airbus 380 planes could land on the new airport at the same time. The Airbus 280 is a double-deck and wide body airplane considered as the world's largest passenger airliner.
According to Ramon Ang of SMC, included in the $10-billion estimated cost of the new international airport was an elevated tollroad that would connect the proposed airport to Makati Central Business District (CBD).
The SMC-funded airport will be a massive infrastructure project in the Philippines and could beat Hong Kong and Singapore. It will be the best airport in the region, according to Mr. Ang as he noted further that Hong Kong and Singapore has only two runway in their main airports.
The new airport project will make use of the 157 hectares of land already reclaimed by Cyberbay, the company is also seeking about P11 billion in reimbursements from the Philippine Reclamation Authority for the relocation of informal settlers in the area and funds injected to run the operations of Central Bay from 1995 to 2002.
Here's a Sneak Peak of the $10-Billion Airport Presentation:
SMC pres. Ramon Ang says Pres.Aquino "very happy" with $10B new airport proposal pic.twitter.com/Sz9OBaTqF6

— Doris Dumlao (@Philbizwatcher) May 15, 2014
comment(s) for this post "SMC Presented a $10-Billion International Airport Plan to Pres. Aquino". Tell us what you think abut this post by leaving your comments below.