Forbes Magazine, one of the world's most popular feature magazine announced earlier that the Philippine Edition of the periodic publication will be launch in early 2015.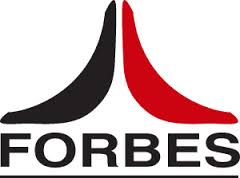 On Tuesday, April 22, 2014, Forbes Media LLC and Gokongwei-led Summit Media announced the launching of the Philippine Edition of the Forbes Magazine. The first issue of the popular magazine will be published in 2015.
"We are excited to be partnering with Summit Media to launch Forbes Philippines. The Philippines is one of ASEAN's most dynamic economies and Forbes Philippines will serve the country's growing community of tycoons, CEOs, investors and aspiring entrepreneurs," William Adamopoulos, Forbes Media LLC CEO in Asia said.
"Forbes is the leading global business media brand recognized for its signature lists on the world's richest, best companies, most powerful women, celebrities, innovators, young disruptors and next generation leaders as well as heroes of philanthropy. We believe the power of the Forbes brand resonates very well with our readers, which includes top investors, entrepreneurs and C-suite executives. With our p(–foul word(s) removed–)ion and knowledge of the Philippines market, Forbes Philippines will be a great success," said Summit Media President Lisa Gokongwei-Cheng.
Related Post: Forbes 2014: Top 10 Richest People in the Philippines
According to ABS-CBNnews, the Philippine Edition of Forbes Magazine will feature articles like the country's top entrepreneurs, business owners, philanthropists, executives and celebrities.
Forbes Philippines will also feature international and local content. The initial circulation of the Philippine edition of the world's leading feature magazine will be 10,000 per month.