The return of hit Asianovela Meteor Garden dominated in various social networking sites which landed as the most trending topic on Twitter featuring its ultimate throwback premiere on Monday, March 31, 2014.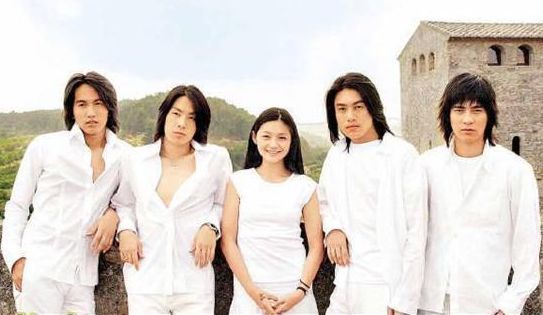 Meteor Garden continues to dominate online with Top 7 trending topics on Twitter with the following hashtags:
The return of Meteor Garden is part of Kapamilya Network's 10th year anniversary for airing Asianovela.
Related Post: Meteor Garden Returns on ABS-CBN
Here's the full description of Meteor Garden:
Meteor Garden which was first aired in 2003 on ABS-CBN stars with  Barbie Hsu (Shan Chai) together with the popular Flower 4 or F4 composed of Jerry Yan (Dao Ming Si), Vic Zhou (Hua Ze Lei), Vanness Wu (Mei Zu) and Ken Chu (Xi Men).
Meteor Garden is based on Japanese manga series "Boys Over Flowers" featuring the hottest superstars from Taiwan.
Meteor Garden features the story of poor girl named Shan Chai who went on a high-standard institution due to the insistence of her parents. Shan Chai will then meet four rich and handsome but arrogant students collectively known as F4 or "Flower 4."
Dao Ming Si, Hua Ze Lei, Mei Zuo, and Xi Men, the heirs of the rich and influential families in Taiwan will spread terror on the school by giving a red card for the student which they do not like, allowing other student to bully the victim until he/she decided to leave the university.
comment(s) for this post "Meteor Garden Return Dominates on Twitter Trending Topics". Tell us what you think abut this post by leaving your comments below.