Two prolific rookie point guards will play for the college program of their high school team as Renzo Subido and Diego Dario opted to stay with De La Salle and University of the Philippines respectively this year.
Subido's decision though to remain as Green archer was a change of plan as he was earlier reported to have joining the Universityof Sto. Tomas practices and is considering a transfer in the Espana-based school.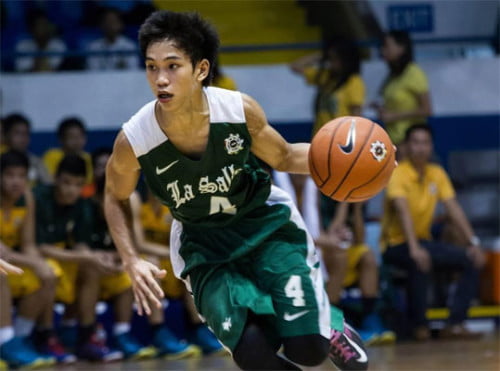 photo credit: http://www.fhm.com.ph/
With this move to suit up again for La Salle in college, Subido, a big time gunner of La Salle-Zobel in the junior division will have to fight for his spot in the senior's line up this coming UAAP season.
The defending champions Green Archers are already have Thomas Torres, Kib Montalbo, Robert Bolick and another incoming rookie Terrence Mustre in their loaded pool of backcourt.
The 5'8 guard led the junior division in scoring last season with 20.1 points per game average while UP-integrated school star point guard Dario finished close at second with 19.2 points.
Dario, a good play maker was part of the under-16 team that clinched second place in the Asian championships last year and is set to compete in the under-17 tournament in Dubai this August.
The 5'7 Dario will be a big addition to the Fighting Maroons, who had a winless season 76 campaign and have been missing out with other high school prospects.