One of the world's most popular channel, the British Broadcasting Corporation (BBC) has featured the recent flesh-eating disease report of ABS-CBN's late night news program, Bandila.
The flesh-eating disease which coincide with the predictions of Indian Prophet Sadhu caused an alarm among Filipino citizens particularly the residents of Pangasinan province.
However, the mysterious flesh-eating disease which gained the attention of many was proven by the executive director of Department of Health (DOH) in Pangasinan a hoax.
On the other hand, ABS-CBN issued a statement stressing that it was not their intention to sow fear on their report. The residents of Pangasinan even asked an apology from the news team.
On the streak of flesh-eating disease, netizens from various social media and social networking sites were alarmed. The hashtag #PrayForPangasinan even drawn as the trending topic on Twitter.
The report of Mukul Devichand of BBC Trending also highlights the statement of netizens who expressed their reactions after learning the mysterious flesh-eating disease which later turned into a hoax.
The flesh-eating disease report in the Philippines which spread in social media has garnered simultaneous criticism.
According to the investigations conducted by the Department of Health, the alleged victims from Pangasinan suffers from leprosy and psoriasis.
After being revealed as a hoax, may were relieved on the report. However, the flesh-eating disease report has already marked on many especially its coincidence on the prophesies of Prophet Sadhu.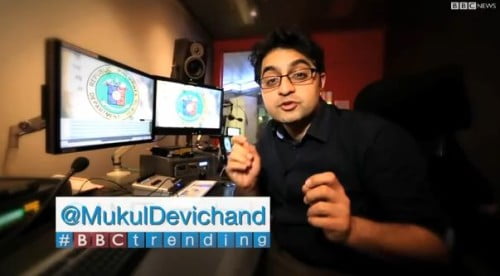 Photo Credit: YouTube Screengrab