The lone Filipino figure skater from a tropical country, Michael Christian Martinez made a historic run in Sochi Winter Olympics as he placed 19th overall after the total scores of the Short Program and the Free Skating event were revealed to the media.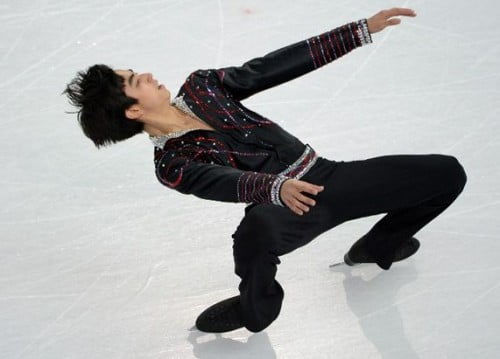 During the finals of the Figure Skating competition held on early Saturday morning (Manila Time), the Filipino athlete skated third in a field of 24 skater finalists held a the Iceberg Skating Place.
The 17-year-old Christian Martinez finish his free skating routine with the total score of 119.44, the score was then added to his previous score during the short program at 57.68. Michael's overall score is at 184.24 – the best score out of the first six performers.
During the medal competition, Michael Christian Martinez danced to the tune of "Malaguena" by Ernesto Lecuona and started his free skating performance with a strong note.
He was able to perform well his triple axle which "went up like a rocket" as exclaimed by TV commentator Chris Howarth and the audience broke into applause.
Michael followed up his triple axle on a double toe with a triple loop double toe, although he felt it shaky in some parts of his performance but he fought through and finish his routines impressively and won the hearts of figure skating observers worldwide.
The gold medal of the Men's Figure Skating Finals was awarded to Japanese skater Yuzuru Hanyu who got a total score of 280.89 points followed by Patrick Chan of Canada who got the Silver with 275.62 points. Kazakhstan's bet round-up the medal winners with the Bronze medal after he scored an impressive 255.10 total scores.