Despite his uncertain return, Kobe Bryant believes he can put his old form back by the time he steps again in the hardcourt but as for now, the 35-year old NBA star wanted others to shine especially come All-star in February.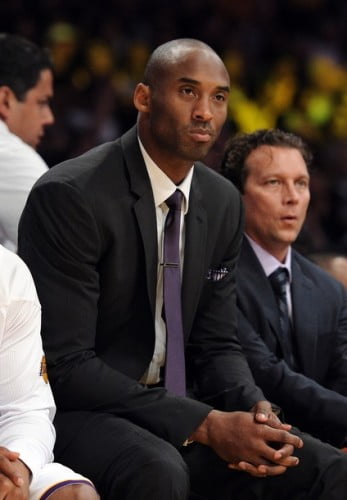 Photo credit: slamonline.com
In a statement on Monday (Tuesday PH time) prior to their game against Chicago (LA lost) Bryant turned down the doubt of many about him having divergent play after his injury by saying, he felt well on his last game.
"The game in Memphis I had a pretty good feel for it, getting back to being able to do what I normally could do. I feel confident about it. I did play that second half on a fractured leg and played pretty well. I feel pretty good about my chances," said the Black Mamba, who broke his leg in the bone in his left knee against Grizzlies in December 17. (Statement from (–foul word(s) removed–)ociated press article)
But as for his impending All-star appearance, the 6'7 prolific guard remained in his position to call for the fans to vote for other valuable players for this season's biggest show.
"I've always looked forward to playing in All-Star games. It's always something that's been a huge honor," said Bryant (Statement from (–foul word(s) removed–)ociated press article)
"With that being said, I haven't played. I think some of the other guys who have been out there performing and playing well and are All-Star worthy should be the ones out there playing." He added.
But as of the latest count in January 9, 2014, according to balloting third returns, the many time all star member Bryant emerged one of the leader in the canv(–foul word(s) removed–)ing of west's starting line up in the February festivity in New Orleans.
The 18-year veteran, top notched all western guards with 844,538 votes while Steph Curry is at second with 677,372, but had Bryant failed to return before February 16, fan's votes might go for naught.
Also in the chase of making it in the starting backcourt is LA Clippers' Chris Paul.