Four-time Aussie champions Serena and Venus Williams no longer participating this year doubles' competition after the latter suffered an injury to her lower left leg.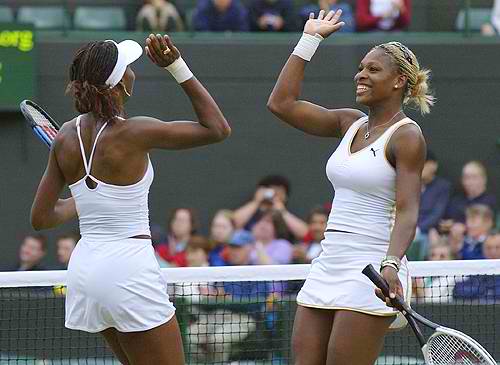 PHOTO credit: www.furinsider.com
The announcement of pulling out from the contest made just shortly after their first-round match against Serbian Kristina Mladenovic and Italian Flavia Pennetta was set on Friday.
Serena is hoping she and her sibling would join next year's edition instead, though the extent of the injury was not known.
Venus, who reached the final of Auckland Open, recently, prior to her injury kneeled down in the first round to Russian Ekaterina Makarova.
Meanwhile, younger Williams, who is gunning for her sixth title in the Australian open, had dispatched Slovak Daniela Hantuchova in the third round and record her 61st win in the tourney to eclipse Margaret Court's previous record.
Serena will face either former world number one Ana Ivanovic or 2011 US Open champion Samantha Stosur for a place in the quarter-finals.