The Golden Globe Awards 2014 was held at the Beverly Hilton Hotel in Beverly Hills, California and being broadcast live by NBC. It awarding ceremony was held on January 12, 2014 at 8 p.m. ET.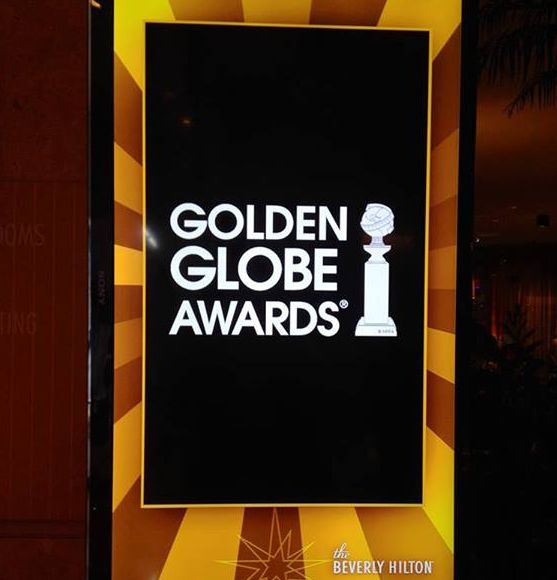 Golden Globe Awards 2014 (Photo: Golden Globe FB Page)
The 71st Golden Globe Awards was hosted by Tina Fey and Amy Poehler, their second time in a row. This year's Lifetime Achievement Award will be given to Hollywood star Woody Allen who will received the Cecil B. DeMille Award.
The Golden Globe Awards is produced by Dick Clark Productions in (–foul word(s) removed–)ociation with the Hollywood Foreign Press (–foul word(s) removed–)ociation.
Here's the Complete List of Winner Golden Globe Awards 2014:
Television

Best Television Series – Drama: Breaking Bad

Best Television Series – Comedy/Musical: Brookyln Nine-Nine

Best Miniseries or TV Movie: Behind the Candelabra

Best Performance in a Television Series – Drama (Actor): Bryan Cranston, Breaking Bad

Best Performance in a Television Series – Drama (Actress): Robin Wright, House of Cards

Best Performance in a Television Series – Musical or Comedy (Actor): Andy Samberg, Brooklyn Nine-Nine

Best Performance in a Television Series – Musical or Comedy (Actress): Amy Poehler, Parks and Recreation

Best Performance in a Miniseries or Television Film (Actor): Michael Douglas, Behind the Candelabra

Best Performance in a Miniseries or Television Film (Actress): Elisabeth Moss, Top of the Lake

Best Supporting Performance in a Series, Miniseries, or Television Film (Supporting Actor): Jon Voight, Ray Donovan

Best Supporting Performance in a Series, Miniseries, or Television Film (Supporting Actress): Jacqueline Bisset, Dancing on the Edge
Film

Best Picture, Drama:

Best Actress in a Motion Picture, Drama: Kate Blanchett, Blue Jasmine

Best Actor in a Motion Picture, Drama: Matthew McConaughey, Dallas Buyers Club

Best Motion Picture, Musical or Comedy: American Hustle

Best Actress in a Motion Picture, Musical or Comedy: Amy Adams, American Hustle

Best Actor in a Motion Picture, Musical or Comedy: Leonardo DiCaprio, The Wolf of Wall Street

Best Animated Feature Film: Frozen

Best Foreign Language Film: The Great Beauty, France

Best Supporting Actress in a Motion Picture: Jennifer Lawrence, American Hustle

Best Supporting Actor in a Motion Picture: Jared Leto, Dallas Buyers Club

Best Director of a Motion Picture: Alfonso Cuaron, Gravity

Best Screenplay for a Motion Picture: Spike Jonze, Her

Best Original Score for a Motion Picture: Alex Ebert, All is Lost

Best Original Song for a Motion Picture: U2, "Ordinary Love", Mandela: Long Walk to Freedom