International singer Taylor Swift tops the list of the 20 Most Charitable Celebrities for the year 2013 according to the official listing produced by nonprofit organizations DoSomething.Org.
Watch the video of Taylor Swift Charity Work:
The nonprofit group DoSomething.org compiles a Top 20 List of "Celebs Gone Good" a yearly list of stars whose charitable activities set them apart from the rest of Hollywood stars.
The 24-year-old Taylor Swift tops the list for second year in a row, she was also made it to the Top list last 2012. The American singer-songwriter work at the recent Winter White Gala in London, a benefit for homeless youth, as well as her latest liberal gift to the Nashville music scene — a $100,000 donation to the Nashville Symphony, bequeathed on Swift's 24th birthday.
Ranking below Taylor Swift in the List of 2013 Most Charitable Celebrities is the British boy band One Direction who took the No. 2 spot. One Direction began 2013 by volunteering in Ghana under the banner of Comic Relief.
Here's the Complete List of the 2013 Most Charitable Celebrities:
1. Taylor Swift
2. One Direction
3. Beyoncé
4. Paul Walker
5. Macklemore & Ryan Lewis
6. Sandra Bullock
7. Kerry Washington
8. Ian Somerhalder
9. Ryan Seacrest
10. Carrie Underwood
11. Jennifer Lawrence
12. Alicia Keys
13. Bryan Cranston & Aaron Paul
14. Miley Cyrus
15. Demi Lovato
16. Blake Shelton
17. Mindy Kaling
18. Kevin Durant
19. Kendrick Lamar
20. Justin Bieber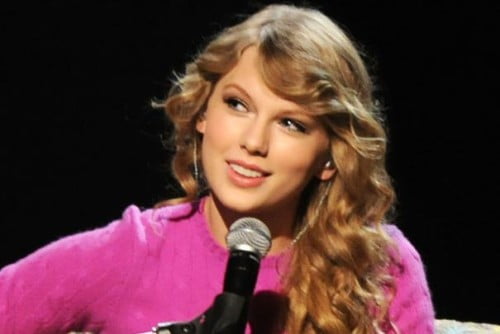 You can check out the full list below via Entertainment Weekly: