The Philippine government will be adapting a dual-airport system according to the recent statement made by some officials of the Clark International Airport Corporation (CIAC), the NAIA and the Department of Transportation and Communications (DOTC).
The President and Chief Executive Officer (CEO) of the Clark International Airport, Victor Jose I. Luciano, disclosed that there are strong indications that the government will be opting for a dual-airport system soon, the project is meant to attract more foreign travelers to the Philippines.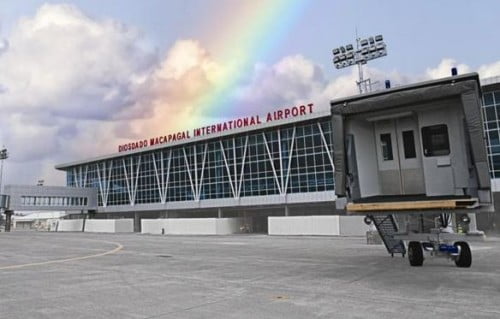 The CIAC officer noted that under the emerging policy, the operation of the main gateway, the NAIA in Metro Manila will be complemented by the Clark International Airport (CIA), one of the Philippines major gateway that is about 90 kilometers away from the main airport hub of the country.
The DOTC has been quietly financing projects designed to upgrade CIAC's facilities, such as the construction of a terminal for arriving p(–foul word(s) removed–)engers which is now nearing its completion.
Aside from the projects being implemented by the DOTC in Clark, the CIA have also got some backing from various international airlines, such as the announcement of the daily flights of Qatar Airways via Doha-Clark-Doha on October 28, the second major Middle East airline to do so. Emirates Airlines is the first major Middle East airlines that launched its non-stop daily flights for the Dubai-Clark-Dubai route last October 1, 2013.
The multi-airport system for a particular gateway is not new, CIA cited the case of New York City in the United States and London in Britain, where more than one airport operates on a complimentary basis.