The Philippine National Police released some photos of Janet Napoles confirming that she is now at Fort Sto. Domingo after she was transferred from the Makati City Jail early Sunday morning.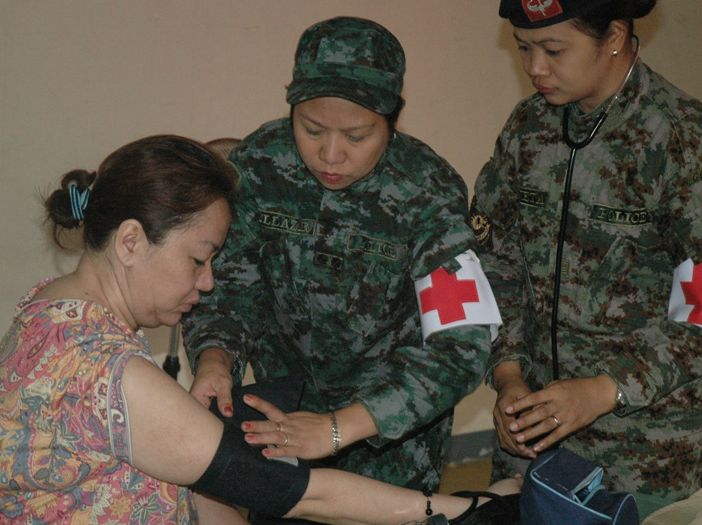 The PNP barred the media teams from seeing Janet Napoles during the transfer and the actual detention place of the businesswoman, the alleged mastermind of the multi-billion peso controversy involving the pork barrel funds.
A total of at least 60 photos were released by the PNP who is currently detained at the Fort Sto. Domingo. Some photos showed Napoles with her husband, she was also checked by two women members of the SAF medical team taking her blood pressure.
Here's some photos of Napoles at Fort Sto. Domingo: