The Commission on Higher Education (CHED) announced that the financial (–foul word(s) removed–)istance for college enrollment can submit their scholarship application and requirements. CHED offers full and half merit scholarship under Student Financial (–foul word(s) removed–)istance Program (StudFAPs), grant-in-aid programs and student loan program under Study Now Pay Later Plan (SNPLP).
Update: For the Complete Information on How to Apply Visit the official CHED Website for StudFAPs
Based upon the previous scholarship availability of CHED it is usually announced in February while the application period runs through March and April.
CHED Scholars can avail of the following benefits:
Financial (–foul word(s) removed–)istance
Full Merit Program – P15,000 per semester
Half Merit Program – P7,500 per semester
Tulong Dunong grant-in-aid – P6,000 per semester
Study Now Pay Later Plan – P7,500 per semester
Here's the details of qualifications, requirements and steps based on the Latest CHED Memorandum Order No. 29 series of 2009 as amended by No. 07 and 56 of 2012. One of the requirement lifted is the NCAE results.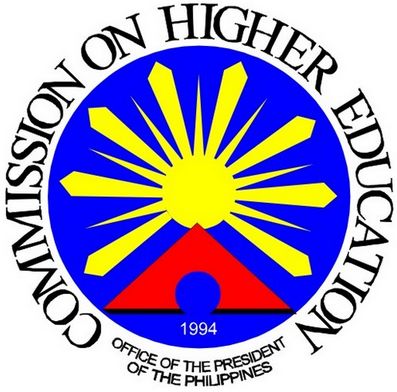 Check the details of the CHED Scholarship application below:
Requirements
1. Must be a Filipino citizen of good moral character.
2. Must not be more than 30 years of age at the time of application except for senior citizens;
3. Must be a high school graduate or a candidate for graduation;
4. Must have a combined annual gross income of parents/guardian not to exceed P300,000.000. For those who are exempted from filing income tax, there should be a certificate of tax exemption from the BIR. For OFW and seafarers, a latest copy of contract or proof of income.
5. Must not be a recipient of any government scholarship and financial (–foul word(s) removed–)istance.
Documentary Requirements
1. CHED StuFAPs Application (OSS Form 01);
2. Duly certified HighSchool Report Card for third year and grades for the first three grading periods for fourth year:
3. Latest Income Tax Return(ITR), Certificate of Tax Exemption or Copy of Contract or proof of income of parents/guardian from Bureau of Internal Revenue;
4. Certificate of good moral character from the high school principal/guidance counselor;
How to Apply?
1. Get a copy of CHED StuFAPs application form from CHED offices or download it: Click here. (Click the link to download)
2. Fully accomplished the form and submit it to CHED Regional Offices together with all documentary requirements mentioned above.
3. After evaluation, CHED will contact/mail you regarding status of your application. Based on their timeline, notice of award to qualified applicants is issued in April but sometimes may be delayed to May or June.