The daughter of the controversial Napoles family, Jeane Napoles is reportedly the owner of a luxurious, Los Angeles apartment in a building where Hollywood celebrities and most prominent public figures live.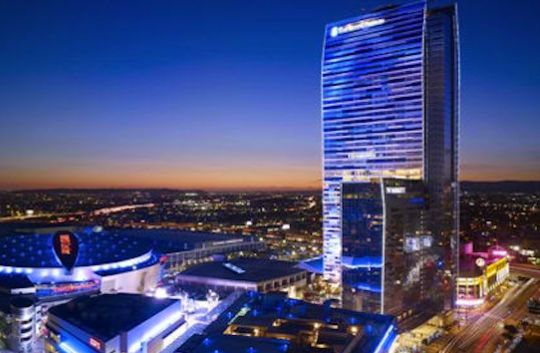 Photo Credit: Photo from Ritz-Carlton website
The 23-year-old Jeane Napoles is the registered owner of Unit 371 at the Ritz-Carlton Residence in Los Angeles based upon the records of the Office of the (–foul word(s) removed–)sor of Los Angeles County and official records of the Recorder's Office. The (–foul word(s) removed–)sor's Office evaluates real property taxes, while the Record's Office (–foul word(s) removed–)ses "special taxes."
Although the document does not mention the exact price when the unit was sold, but the unit was built only in 2010. According to some estimates, the selling price of the apartment today is pegged at P80-M almost $2 million US dollars.
The Office of the (–foul word(s) removed–)sor says the unit is 1,610 sq-ft, and has two bedrooms and two baths. According to a popular real estate website, a 1,711 sq-ft apartment in the same building is priced at P81.5-M.
According to several records, the alleged apartment of Jeane Napoles is on 900 W Olympic Boulevard, the Ritz-Carlton address. The apartment is in a 54-story building that boasts of a panoramic view of LA city lights, hills, mountains and the ocean. The 23-year-old aspiring fashion designer lived in the Ritz-Carlton while she was a college student studying at the Fashion Institute of Design and Merchandising (FIDM) as confirmed by Jeane's high school cl(–foul word(s) removed–)mate.
Jeane Napoles is the youngest daughter of Janet Lim-Napoles, the alleged mastermind of the multi-million pork barrel controversy in the Philippines. Jean's lifestyle has been put under the spotlight for the past few days after her mother was linked by whistleblowers to scheme involving their family.
comment(s) for this post "Jeane Napoles Owns P80 Million Apartment in LA's Ritz-Carton Residence". Tell us what you think abut this post by leaving your comments below.