The 22-year-old Bea Rose Santiago is considered as one of the most experienced candidates in the Bb. Pilipinas 2013 after she represented the Philippines in Miss Tourism Queen of the Year International 2012 held in China last year in December.
Bea Rose was also crowned as the winner of the Mutya ng Pilipinas Overseas Communities 2011 held in Canada. Bea was born in the Philippines but she and her family moved to Toronto when she was just 14-years-old.
Bea Rose studied Communications and majored in Public Relations at York University. She was also a Gawad Kalinga amb(–foul word(s) removed–)ador who would love to promote her home province, Masbate.
Bea Rose Santiago is the Bb. Pilipinas candidate #20, she was an experienced international model having part of the prestigious Ford Models. She has been featured on L'Oréal fashion week, and LG fashion week. She has also had appearances three times in Glow, Fashion, Viva, and Anokhi magazines, Sears, The Bay, Zellers, and numerous commercials.
In the modelling world she was identified as Bea Rose but sometimes she also used Bea Santiago and currently in contract with Elite Models.
Bea Rose Santiago Quick Profile: Bb. Pilipinas #20
Age: 22
Height: 5'9″
Hair Color:Black
Eye Color: Brown
Measurements: 35" US
Size: 2-4US
Shoe Size: 8.5 US
Here's some photos of Bea Rose Santiago: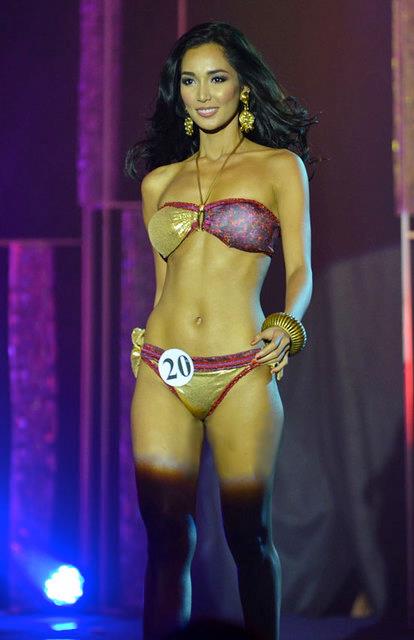 [youtube width="500″ height="400″]http://www.youtube.com/watch?v=nWa_jLuzWAo[/youtube]