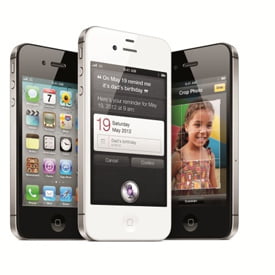 It might not be the anticipated iPhone 5 but for the first 12 hours after the iPhone 4s were made available to the public, as to the records of AT&T, one of the three company's bringing the Apple iPhones to public reach had already sold 200,000 iphones.
Unlike the previous wherein AT&T and Verizon Wireless had been the company behind the distribution of iPhone, today another name was added and it was Sprint.
Reports described that there was an extraordinary demand for the product even if their way downs due to the set expectations regarding to the new generation iPhone to be launched.
The statistics were gathered a day after the unveiling of iPhone 4S held in Cupertino, California that was headed by Tim Cook.
Even if the expected features did not come all together, few of the new innovations for the iPhone 4s as the successor of iPhone 4 that was being released to the public way back 16 months ago were the 8 megapixel camera, wider screen and the battery that provides long lasting performance.
Tim Cook is the new Chief Executive of Apple Inc as he took over the position left by Steve Jobs when the latter decided to step down from his office due to his pancreatic cancer that he had been fighting for seven years already.
Furthermore, after the event on Tuesday, as Apple's new iPhone was launched the following day, the world was stunned as the man and the genius behind Apple Inc had rest in peace. Steve Jobs at aged of 56 died.
To recall, Steve Jobs had co-founded Apple and he became the man behind iPod and iPhone and also started the evolution of personal computers.
Big names and personalities like Bill Gates of Microsoft, Mark Zuckerberg of Facebook and even US President Barack Obama had expressed their sentiments towards the p(–foul word(s) removed–)ing way of the generations genius.
comment(s) for this post "AT & T sells 200,000 iPhone 12 hours after the release". Tell us what you think abut this post by leaving your comments below.