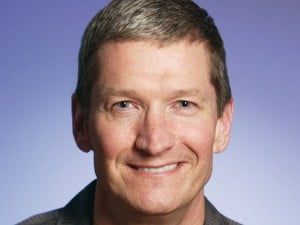 Just few hours away and all the questions will be answered as Apple Inc is to launch the newest 'iPhone' after almost 15 months of anticipation and forecasts.
The launching which will be held in Cupertino, California is expected to feed all the queries of what's the mystery behind 'Let's Talk iPhone' text included in the invitations Apple had been sending.
Fifth generation iPhone is expected to be unveiled, but there were also reports that an iPhone 4S instead of iPhone 5 will be offered to the market.
Apple had been considered to be one of the best and top companies that had brought smartphones to new level.
The Challenge for Tim Cook
This year's launching will also be the first time in almost a decade that the man, Steve Jobs will no longer spearhead the event, as he had step down from his office due to health problems.
Since Jobs had left Apple Inc., the newly appointed Chief Executive,the former Apple Inc', Chief Operating Officer Tim Cook will be the one to head the event.
There had been lots of expectations with regards to the launch of this fifth generation iPhone, in fact, as a sign of the people's eagerness, there had been prototype that was created and a rumored price for iPhone 5 also came out.
From the numerous forecasts published across the web, there are a lot of speculations and rumors that was said.
Rumors mentioned some of the possible features that the latest 'iPhone' may offer. Way back 2007 when Apple had released their first 'iPhone', the birth of the smartphones.
But the real challenge that the unveiling of the new iPhone will surely face is on how to surp(–foul word(s) removed–) its previous generation iPhone. Apple Inc. had already engraved their names in the world of technology and gadgets and all they have to do is to continue raising the bar.
Expectations around
Some of the expected features that might be included in the latest launching are an 8 megapixel camera, a new operating system called iOS5 software and more.
As of press time, Apple Inc had successfully guarded the secrecy of their newest products even if there are growing wave of news hungry people including media and bloggers who would try to find ways to take even a glance to what to expect for the new iPhone launching on Tuesday.
Furthermore, even if Apple iPhones had a magnetic response from the society, it could not be deny that there were also number of market competitors when it comes to smartphones.
As hours are being counted, all eyes are now to Tim Cook and to Apple Inc., so "Let's talk iPhone."
comment(s) for this post "Apple Inc: Tim Cook to lead 5th generation iPhone launch on Tuesday". Tell us what you think abut this post by leaving your comments below.