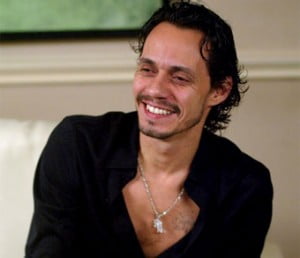 When things just don't work out, it is much better to take a step backward or to quit than wasting time and effort trying to fix it.
This was the realization that people might learn on the recent split-up of the seven-year marriage of two of Hollywood's popular couple, Marc Anthony and Jennifer Lopez.
Just a month ago, the two had revealed to the public that their marriage was no longer healthy causing them to deliver into the decision of ending it.
On the September issue of Vanity Fair Magazine wherein Jennifer Lopez was the cover, she had her first interview after the split-up was announced and it was in that interview where she uttered that despite what happened, she still believed in Love.
For Marc, 42,as reported via usmagazine.com, on his interview for Nightline aired on ABC he said that the decision to divorce was not only a decision made by one of them, however it was a joint decision. It was a decision that they both agreed after seeing that the situation was no longer getting better.
The union of Marc and Jennifer way back seven years ago was made complete upon the arrival of their twins Emme and Max who were three-years old by now.
Furthermore, Marc also mentioned that the divorce does not end everything. It was not a shocked and it was not a burial like others might expect.
As expected, in every break-up and in each not so good things that a relationship may experienced, there were always factors being point out.
For their break-up, rumors came out that there was a third party involved. However, Marc denied it. He desputed the allegation that he was been involved to a hooked up with a flight attendant. Rumors said that Marc and the flight attendant had met way back 2009.
Aside from the flight attendant, Marc was also linked to his costar in HawthoRNe, to Jada Pinkett Smith. He did not talk about it on the interview but his representative had already cleared the rumor saying that the two were just friends.
They may have part ways as married couple, but Marc admitted that he will always love Jennifer.
Catch the full interview through Good Morning America and Nightline.
comment(s) for this post "Marc Anthony on divorce, admits he will always love Jennifer". Tell us what you think abut this post by leaving your comments below.