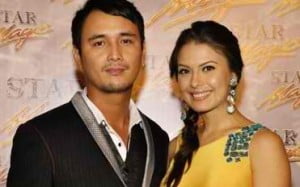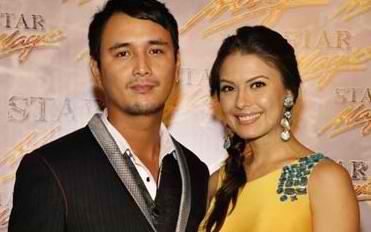 Celebrity couple John Estrada and Priscilla Meirelles are finally expecting their first baby as the fruit of their marriage. A straight announcement came from the actor-host John on Monday saying that his beauty queen wife Priscilla is now pregnant.
The good news was declared by John on July 11 while he was hosting for the ABS-CBN noontime show called "Happy Yipee Yehey!" In several interviews, John Estrada keeps on mentioning such topic defining how much he was happy knowing that the expected baby will be the first grandchild of Priscilla's parents.
John is even happier with the idea that his wife Priscilla is looking forward to have her first baby. The recently wed couple are very much excited for it. In fact, both consider the baby as their blessing.
Before Priscilla took her flight for Miami, John personally had the feeling that his wife was already pregnant since he had noticed the possible signs of Priscilla's pregnancy. Gradual changes in Priscilla's physical features were somewhat noticeable back then.
With at least three positive pregnancy tests, it was confirmed that the beauty queen was pregnant. Priscilla Meirelles is the second wife of John Estrada who already has four kids namely Inah, Moira, Kyla, and Yuan. They were all John Estrada's children with his ex-wife Janice de Belen who is an actress as well.
John told the media that if granted, he wants to have a baby boy with Priscilla. However, if the baby would be a girl, John would be calling her, Georgia.
For this reason, actor and host John is very much inspired to do his work at its best. He gladly feels that his wife, Priscilla fully supports his career.