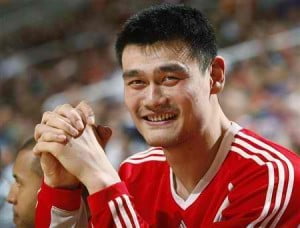 Fans of the famous basketball icon Yao Ming were greatly alarmed after hearing reports about his unexpected retirement on Saturday. Most of them were disappointed as they still couldn't believe to the sudden decision of their favourite Chinese basketball player.
A news broke saying that there was an email sent to a certain site that on July 20, Yao Ming is set to arrange a conference so as to know of his personal plans ahead.
Previously, Yao himself was able to confirm his team about his possible retirement and was noted that he decided to officially make an announcement regarding this matter next month and that will be August of this year. Meanwhile, some foreign reports tell that such report had already been released last Friday.
There were also circulating speculations which say that Yao together with his Yao Team headed their way to Beijing, China to formally bring Yao's decision to the Chinese Basketball (–foul word(s) removed–)ociation. Report said that such action was held two weeks earlier.
However, the Senior Director Bo-Ning Yang of the China-based Communications and Community Relations of NBA confirmed that they haven't received any information yet with regards to such matter. In fact, they weren't able to get a personal statement from Yao Ming and that the Chinese basketball player did not attempted to come at their headquarters just yet.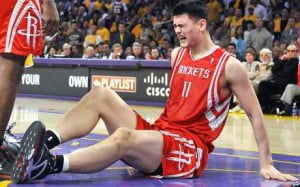 There was even no formal confirmation that was released as of now. As a matter of fact, the Houston Rockets had no communication with Yao Ming to further discuss his present decision.
Yao Ming stands to be 7 ft. and 6 inches and is known to be the center of Houston Rockets. As the most famous Chinese basketball star, it will probably be China's big loss if Yao Ming will pursue his retirement.
In September, Yao Ming will be turning 31 years old. The popular Chinese basketball player had been suffering from leg and foot injuries in the later part of his basketball career. Unfortunately, further reports say that Yao Ming had already missed several game seasons.