Pag-IBIG Offers Cash Loan for Qualified Member's Short-Term Financial Needs
Are you wondering how much you may borrow under the Pag-IBIG Fund's cash loan offer for qualified members?
The members of the Pag-IBIG Fund who have posted at least 36 monthly savings in their accounts, one of which within the latest six months, and have good member records may turn to the Pag-IBIG Multi-Purpose Loan in times of financial needs.
Also called the MPL, the Multi-Purpose Loan offer aims to help address the short-term needs of members. You may apply for it to fund a special event, the repair of your car, the tuition fees of your children, etc.
How much a member may borrow under the Pag-IBIG cash loan offer? Under the Multi-Purpose Loan, a qualified member may borrow up to 80% of their total Pag-IBIG Regular Savings which is inclusive of the following:
member's monthly contributions
the employer's contributions
the accumulated dividends earned
For example, if your total Pag-IBIG Regular Savings is Php 10,000, you may borrrow up to Php 8,000 under the Multi-Purpose Loan offer. In applying, there are documents that you need to prepare and submit to the government agency.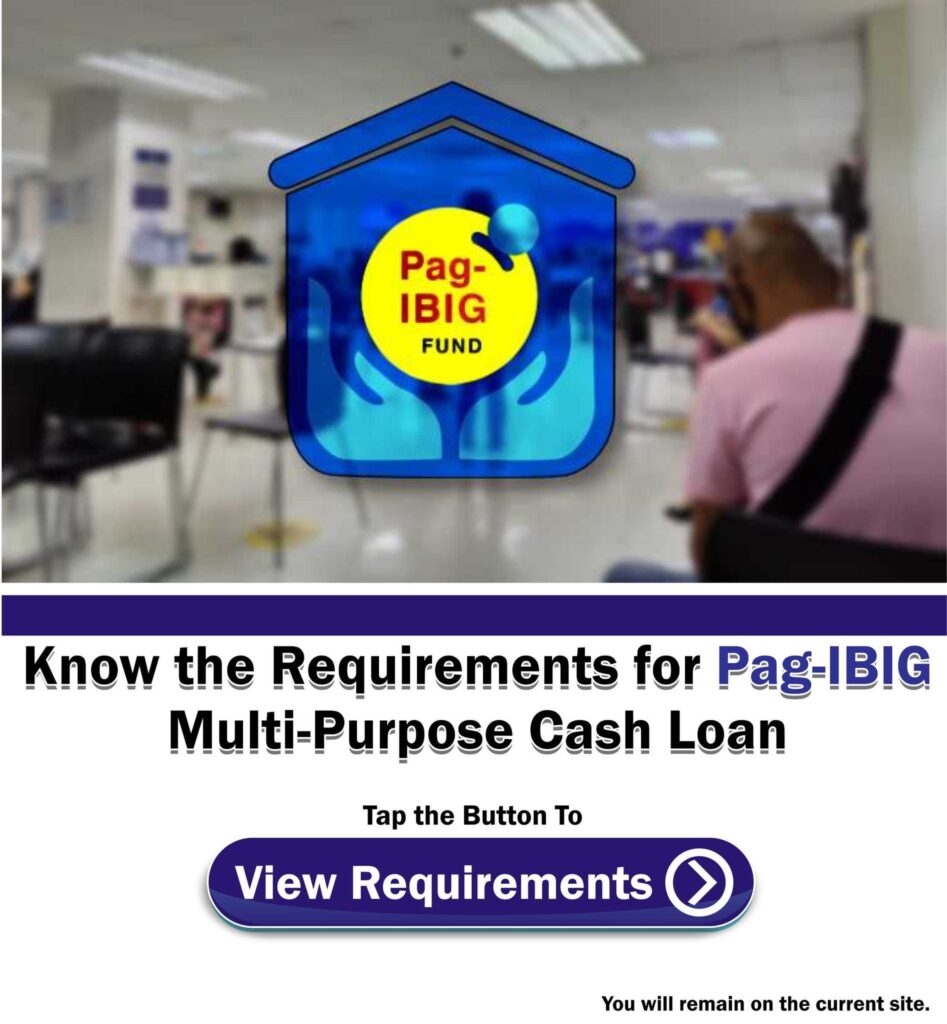 The amount borrowed from the Pag-IBIG Fund is subject to an interest rate of 10.5% per annum. A part of the income that the government agency gets from its loan interest rates is returned to the members in the form of dividends.
The borrowed amount is payable within three (3) years or 36 monthly contributions. Under the offer, the first monthly payment of the member-borrower is deferred giving the member enough time to prepare for the repayment of the loan.
Meanwhile, in case you want a shorter term, you can choose to pay for your loan in 24 months or two (2) years. The monthly dues shall be paid in equal monthly payments.