Here are some details about the Tubbataha Reefs Natural Park.
A world-renowned scuba diving site in the Philippines is the Tubbataha Reefs and here are some details about this.
An isolated and protected marine park is the Tubbataha Reefs. This famous spot is probably the most biodiverse scuba diving destination in the Philippines. This spot houses 1,200 marine species.
These marine species also include sea grasses, algae, corals, sharks, rays, fishes, sea turtles, seabirds, and marine mammals. 
Where is this located?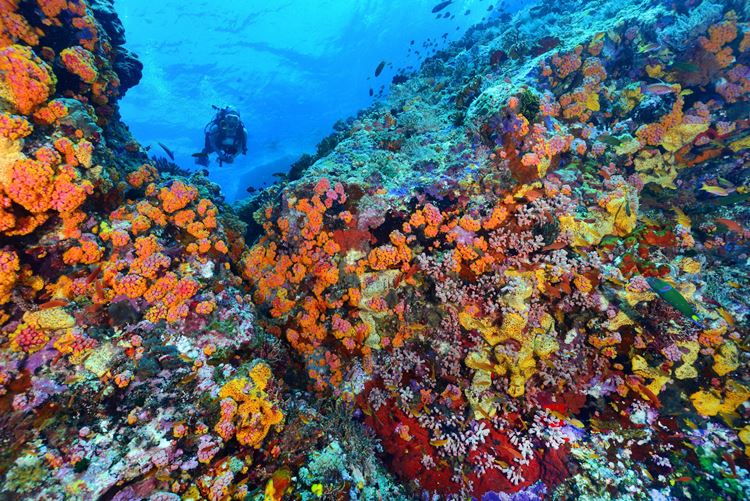 This reef is located in the center of the Sulu Sea and the natural park covers the Tubbataha and Jessie Beazley Reefs. Whales, dolphins, sharks, turtles, and Napoleon wrasse are the key species that seek shelter here. It has 360 species of corals and 700 species of fish.
It lies in the middle of the Sulu Sea and one essential role of this is that it provides a home for internationally threatened and endangered marine species. 
Diving in Tubbataha
It has a three-month dive season which is from mid-March to mid-June. This can only be visited on a liveaboard boat during its dive season. This diving spot has coral reefs that give a vital habitat for numerous marine species and is composed of two huge coral atolls, the north atoll and the south atoll.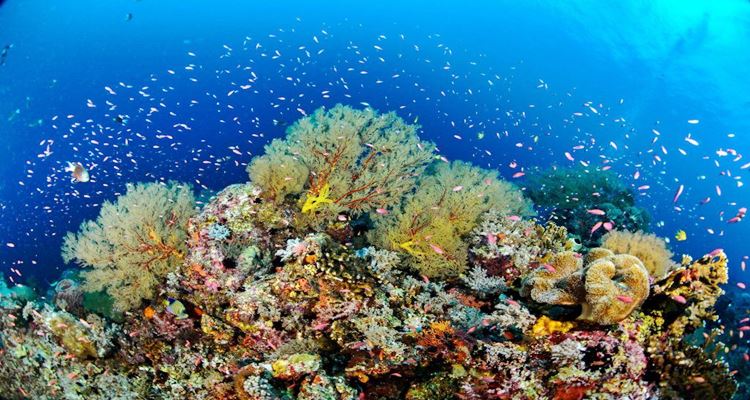 Dive sites to visit:
Delsan Wreck is known for big fish sightings such as grey reef sharks and tiger sharks.
Malayan Wall is where you can meet pelagic species like the hammerhead sharks.
Shark Airport will let you see endangered hawksbill and green sea turtles.
Wall Street is perfect if you want to experience coral reef wall diving.
Washing Machine is given by this name for a reason. The name is because of the unpredictable currents that change quickly.
Black Rock is a sloping plateau that goes as deep as 15 to 25 meters. Often found here are Whitetip sharks sleeping on the seabed.
The Biodiversity of Tubbataha:
50% of all coral species in the world
more than 600 species of tropical fish
nesting population of endangered hawksbill and green sea turtles
12 species of dolphins & whales
more than 100 species of birds, including rare migratory birds
14 species of sharks including tiger sharks, whitetip sharks, and blacktip sharks
What can you say about this? Let us know!
For more news and updates, follow us on Twitter: @philnews_ph Facebook: @PhilNews, and YouTube channel Philnews Ph.