Kris Aquino shared an update about her health and relationship status
Queen of all Media Kris Aquino clarified that she is not in a relationship right now in a post in which she shared her latest health update.
Kris is still fighting for her health. She is still in the States where she is receiving medical treatment. Because of this, she had to take a break from showbiz. Along with her medical treatment, the TV host has become a bit inactive on social media.
However, Kris would share updates once in a while. In a recent Instagram post, she shared good news about the treatment being done to her.
"I don't have my complete blood panel results yet BUT GUMANDA my inflammatory numbers in particular my C-reactive protein and my E-sedimentation rate," Kris Aquino said. Because of this, she thanked everyone who continued to pray for her.
She also said that in the coming days, the results of her other tests will soon be released. However, Kris said that she is still anemic and this has been a problem she was going through even before she was diagnosed with autoimmune disease.
"I don't know what good I did but I know I'm surviving all the side effects of methotrexate and my biological injectable because God is listening to all your prayers for my healing," the Queen of all Media.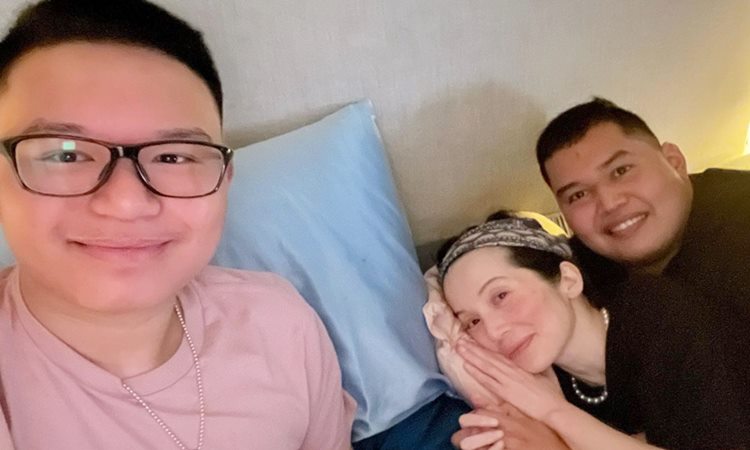 She is also praying that in 18 to 20 months, she will reach remission and after 6 months she will have her doctors' clearances and they can go home.  "I miss my sisters, my cousins, my 🇵🇭doctors, my close friends, and of course all of you… It's already been 16 months," Kris shared.
The TV host also shared that they are comfortable in their current rental home. Aside from the nice view and very accessible to where her doctors are.
Along with this health update, Kris Aquino shared what her sister told her and it is about her current relationship status.
"P.S. my sisters urged me to make my current status very CLEAR. I AM NOT IN A RELATIONSHIP, we no longer communicate, and my sons and I feel more PEACEFUL. No details because I value my privacy and respect his, and I chose to only give the FACTS that should be addressed," she said.
Although Kris Aquino did not mention any name, it appeared that she was referring to Vice Governor Mark Leviste. It was rumored last month that they got back together.
For more updates, follow us on Facebook, X (Twitter), and Instagram.