Francine Andrea Issue – Fans of Francine Diaz did not like the interview inset featuring Andrea Brillantes while the former was walking on the ABS-CBN Ball 2023 red carpet.
Andrea Brillantes Stole The Spotlight From Francine Diaz?
Fans of Francine Diaz did not like this interview with Andrea Brillantes
Is it true that this interview with Andrea Brillantes stole the red carpet spotlight from Francine Diaz?
Andrea and Francine were among the Star Magic talents who attended the prestigious ABS-CBN Ball 2023. During this event, celebrities are given a moment as they walk and pose on the red carpet for photo opportunity.
However, during this year's ball, while Francine was on the red carpet, an inset was shown during the live streaming in which Andrea was being interviewed, based on the article in PEP.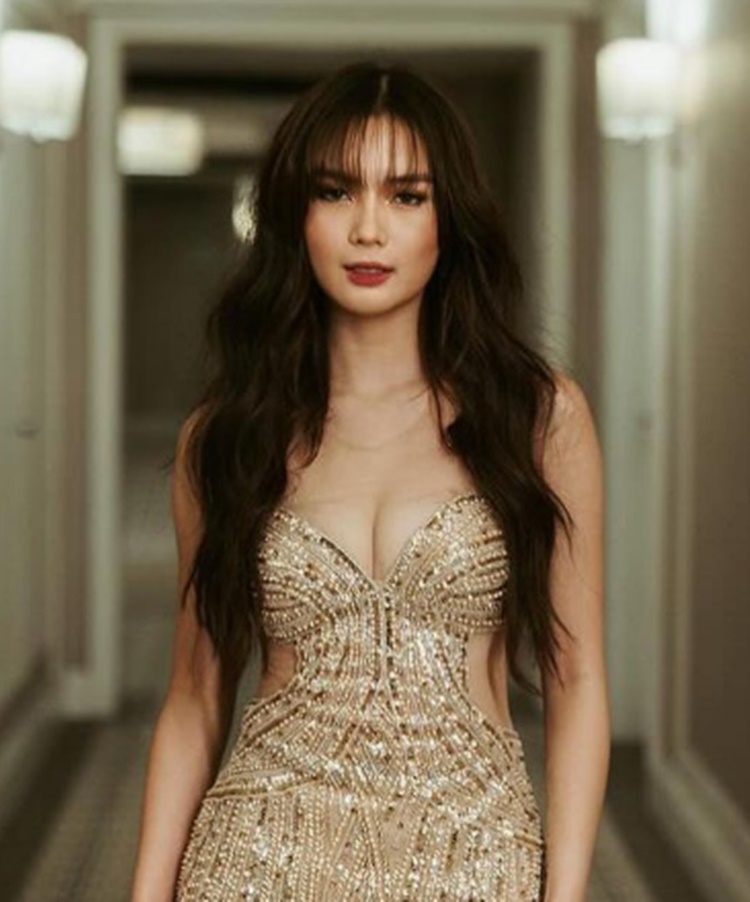 This did not sit well with the fans of Francine who expressed that the interview should not be flashed on the screen while there were others who were walking on the red carpet.
Here are some comments on x, formerly known as Twitter, regarding the moment when Francine Diaz was on the red carpet while the interview with Andrea Brillantes was also shown on the screen.
A netizen shared this post, "I hope that next time, everything is well organized and that all artists will have their spotlight as they walk on the red carpet. Fans waited for many hours to watch their idols walk on the red carpet, and even spent money, so their reward was a proper screentime for their idols."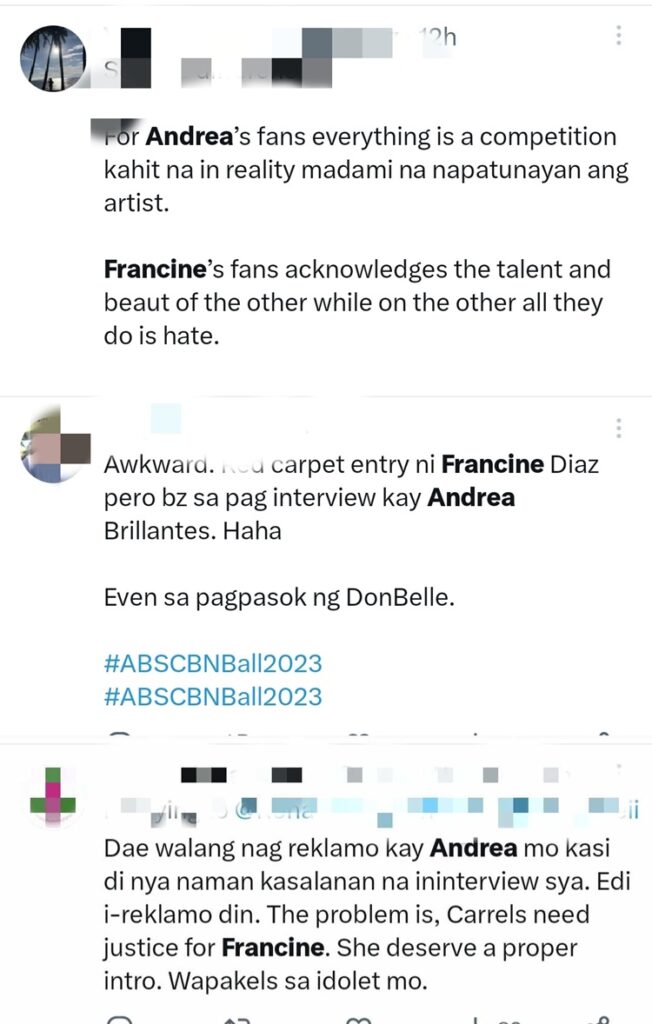 Because of this, the past issue between Francine and Andrea. Seth Fedelin is the current onscreen partner of Francine. In the past, Andrea admitted that she was in a relationship with Seth for two years but they both decided to end their romance.
Previously, Francine was asked about the possibility of having a real-life romance with Seth. She said that if it happens, she will just let whatever is destined to happen.
For more updates, follow us on Facebook, X (Twitter), and Instagram.