Bus Accidentally Hit 9-Year-Old Girl on Pedestrian Lane, Victim Lost Her Life
A bus accidentally hit a nine-year-old girl on a pedestrian lane in Davao City, resulting in the loss of the young victim's life.
Nowadays, road accidents have become increasingly prevalent, not only in the Philippines but also in various countries worldwide. These accidents often lead to injuries and, tragically, even fatalities.
To address this growing concern, the Philippine government has been diligently implementing stricter rules and regulations aimed at preventing such incidents. Despite these efforts, there remains a significant number of stubborn and reckless motorists who continue to violate traffic policies.
Recently, a nine-year-old child lost her life when she was tragically hit by a bus while crossing a pedestrian lane on Quezon Boulevard in Davao City.  The victim was attempting to cross Quezon Boulevard at a designated pedestrian lane when the incident happened.
It appeared to be a routine activity, one that should have been risk-free. However, disaster struck when a bus collided with the youngster, trapping her beneath the vehicle.
First aid responders rushed to the scene, attempting to revive the injured child. However, despite their best efforts, the young victim was declared dead upon arrival at the hospital.
The bus driver claimed that he did not see the young victim until it was too late. He expressed deep remorse and asked for forgiveness from the grieving family.
In the wake of this tragic incident, the family of the young victim is reportedly firm in their determination to pursue justice. The family will file charges against the driver.
Their decision to file charges shows the importance of holding those responsible for accidents accountable under the law, ensuring that such incidents do not go unnoticed or unpunished.
RELATED ARTICLE: Triple Decker Truck Carrying Livestocks Got Into Road Accident
The social media users expressed their reactions to this tragic incident: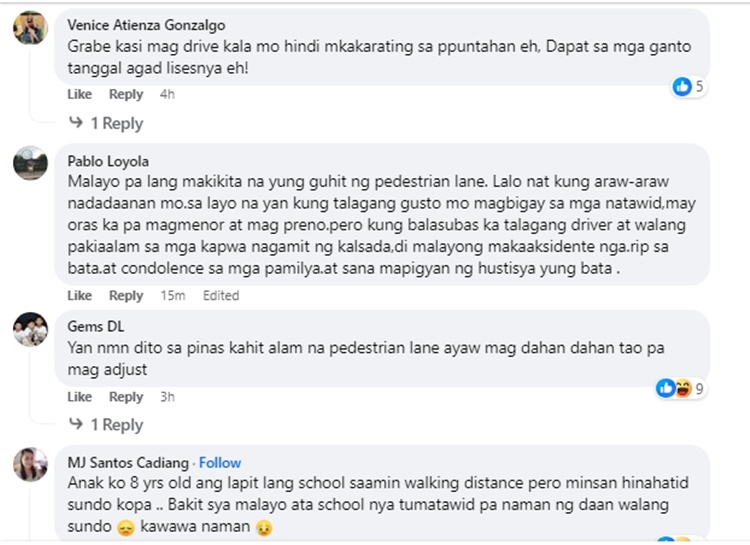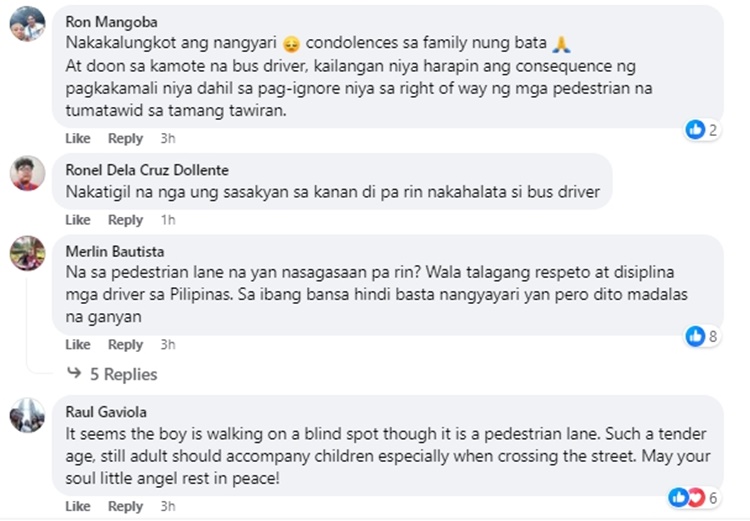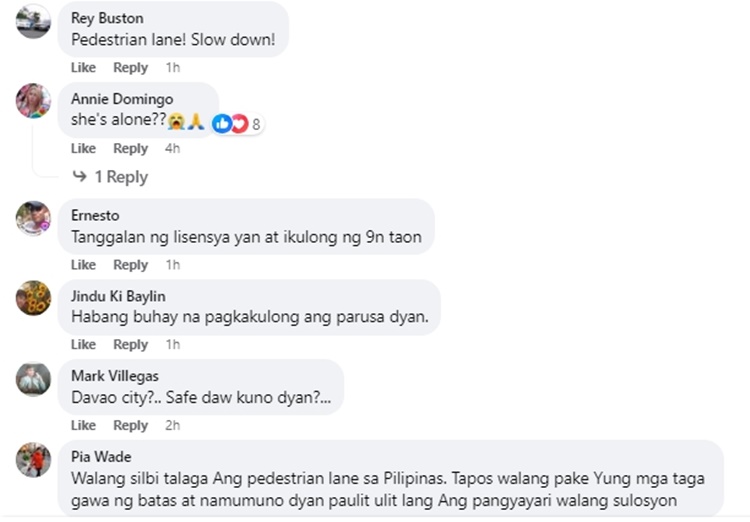 This is a developing story, just visit this website regularly or refresh the page for further updates and information.
Thank you for visiting Philippine Trending News (Philnews.ph). You may also follow us on the following social media platforms; Facebook, Twitter, and YouTube