Maggie Wilson slammed the article against her
Celebrity Maggie Wilson has this reaction to the article against her and her furniture company Acasa Inc.
On the same day when Maggie exposed the TikTok influencers who allegedly got paid to launch a smear campaign against her, an article was released saying that an unhappy client of her furniture company is planning to file estafa case against her.
Reportedly, Maggie's company failed to deliver the items that the client already paid for. Through a series of social media posts, Maggie shared the reaction of her business partner Tim Connor.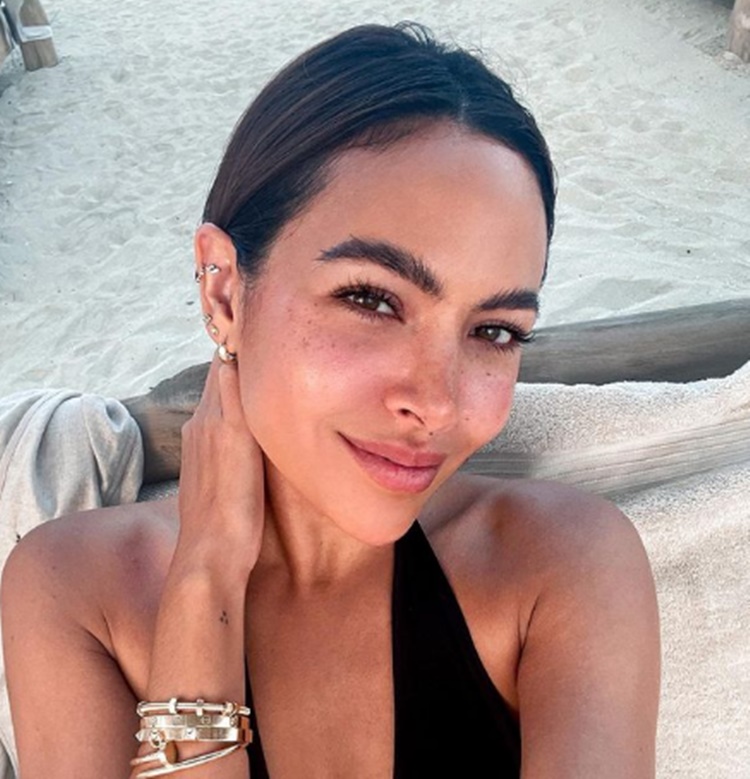 Tim stressed that on September 27, the article was released against him, Maggie Wilson, and Acasa Inc. Then, the TikTok influencers' smear campaign circulated but this was revealed as scripted and so this backfired.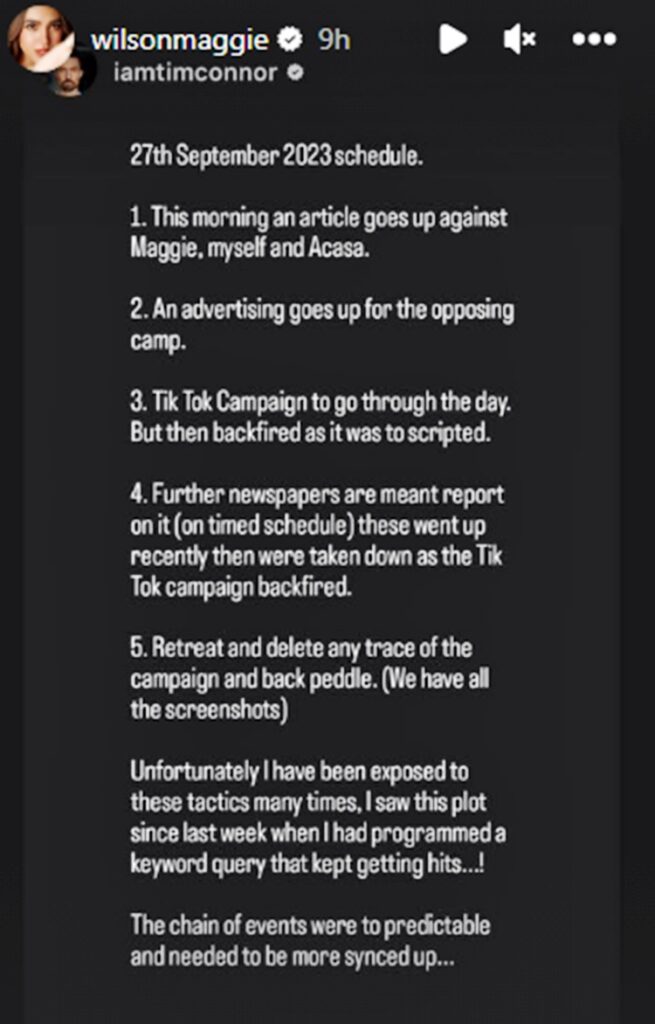 Maggie also echoed Tim's post about news outlets trying to reach out to their camp regarding the complaint from a certain "client." They also reminded the public not to believe everything they read because "it's all about the money."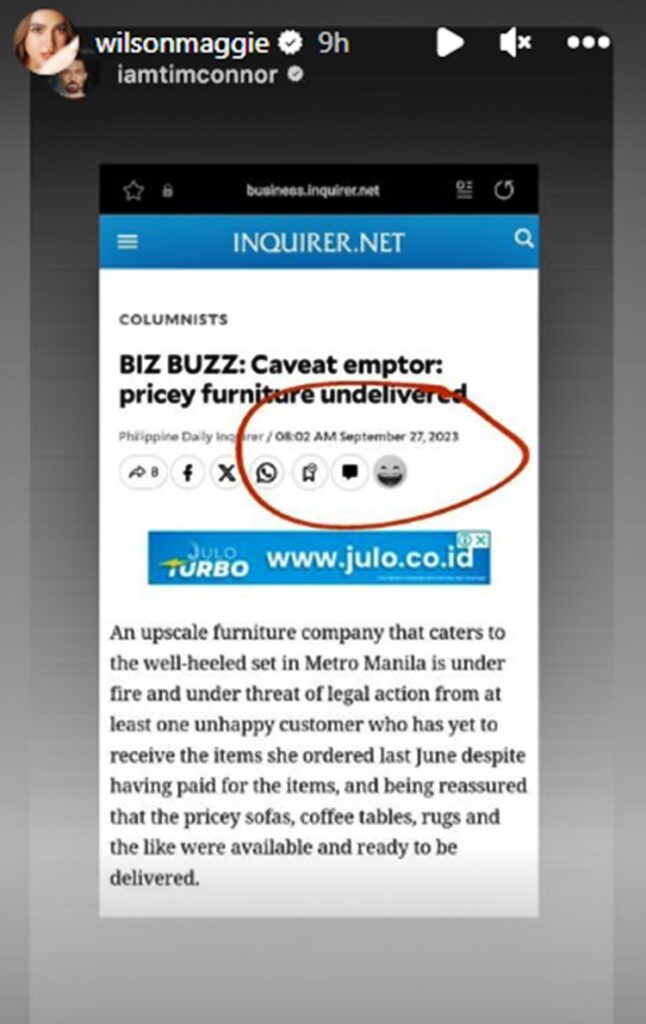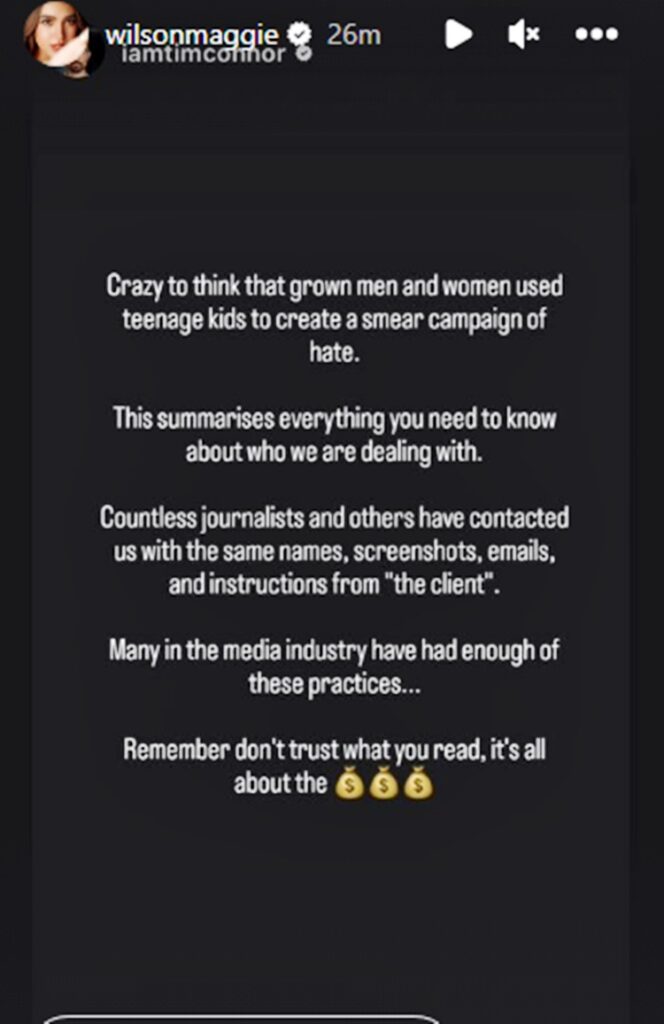 Then Maggie shared a screenshot of the message she got from someone. In the message, the person was saying that the "other camp" was looking for grounds to have her extradited urgently."
The celebrity said that if anything happens to her, to her family or Tim, then, the public would know where to look.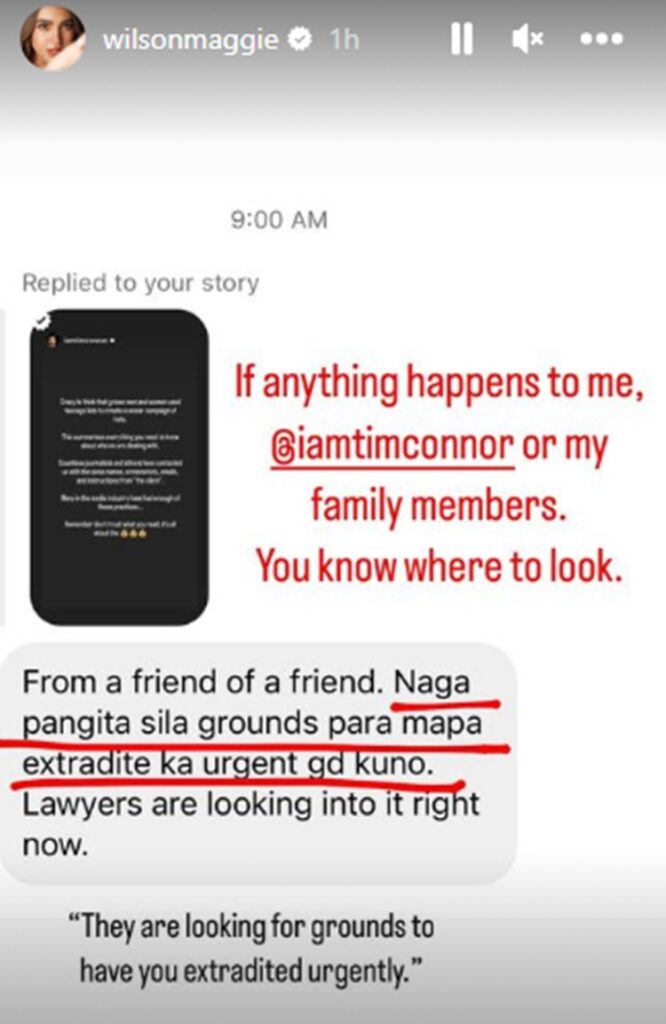 Since 2021, when Maggie and Victor confirmed their breakup, issues started to surface between them. The former beauty queen is currently out of the country and Victor said that his estranged wife is hiding to avoid arrest. Maggie defended herself against the adultery accusation. She said that it was Victor who cheated with Rachel Carrasco.
For more updates, follow us on Facebook, X (Twitter), and Instagram.