Despite the CCTV footage, the NAIA Screening officer denied swallowing the money.
NAIA SCREENING OFFICER – The employee insisted that she put chocolates in her mouth and not the $300 bills.
A CCTV footage previously went viral which showed a security screening officer (SSO) attempting to swallow dollar bills. The money is allegedly worth $300 which she apparently got from the bag of a foreign passenger and stuffed it straight inside her mouth.
The female screening officer was caught swallowing the money and in a previous article, she denied stealing.
The report read that the employee took the money during the inspection "and was clearly in the possession of the stolen money as she deliberately swallowed the paper bills to avoid getting caught".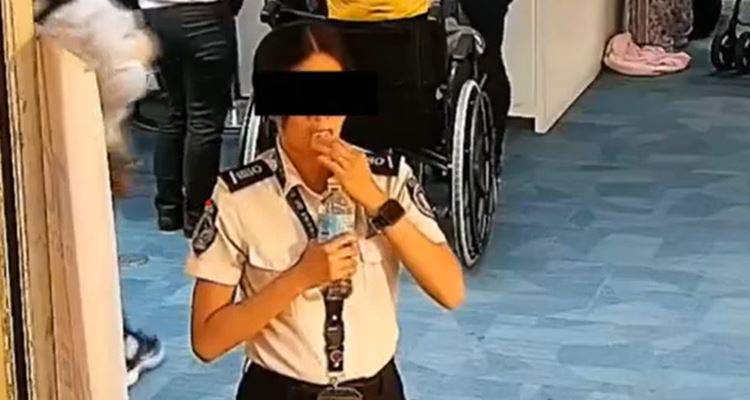 People online were shocked and surprised by the recorded incident. The Department of Transportation (DOTr) has already ordered the Office of Transportation Security to file criminal and administrative complaints against the screener.
Once found guilty, Transportation Secretary Jaime Bautista ordered to impose maximum penalty. Reports also stated that three other OTS personnel were being investigated following the incident for alleged connivance in a recent theft incident.
These three personnel were allegedly part of the execution.
Meanwhile, in a supplemental affidavit, the female screening officer denied swallowing money and insisted that what she stuffed her mouth with was chocolates.
Office for Transportation Security (OTS) Administrator Mao Aplasca, on the other hand, insisted that it was not the way how chocolates are consumed. He said, "Hindi naman normal na ganon kumain ng tsokolate ano, na hirap na hirap, at itinutulak pa niya, tsaka di naman kailangan ng tubig."
The female employee will be facing an administrative case – grave misconduct. The other people who allegedly took part were given preventive suspension. The other employees will also be investigated.
Apart from the administrative case, she might also be charged with a criminal complaint – theft.
What can you say about this? Let us know!
For more news and updates, follow us on Twitter: @philnews_ph Facebook: @PhilNews, and YouTube channel Philnews Ph.