Loving Son Defends Street Cleaner Mom Against Girlfriend's Criticism
A loving son defended his street cleaner mom from those who belittled her profession "Kinahiya ng Girlfriend".
A Facebook user named Andry Valiao recently shared a video of his mother, who works diligently as a street cleaner. The post quickly circulates online and elicits various reactions from the netizens.
Valiao acknowledged the unwavering dedication and sacrifices of his mom's selfless efforts to provide for their family. However, someone close to him expressed discomfort over the viral post.
Andry's girlfriend expressed her discomfort with the post, explaining that she was conscious of her image and did not appreciate the content. The latter was deeply saddened by his girlfriend's reaction.
The loving son changed the post's privacy settings to "only me." He also took the opportunity to address the issue in a heartfelt message and explained his real intentions behind the original post.
The proud netizen acknowledged that he should have acted sooner to defend his mother's honor but admitted that love had blinded him to the situation. He encouraged others not to allow anyone, even those they hold dear, to belittle the sacrifices their parents have made to support them.
The young man expressed profound gratitude to his mother for her relentless dedication and sacrifices. He recognized that they couldn't afford his education expenses, yet his mother persevered in finding ways to support him.
He vowed to work tirelessly to repay her sacrifices and protect her from those who sought to belittle her efforts.
In another story, an honest street cleaner returns lost wallet containing cash to owner
Bacolod City Mayor Albee Benitez commended the street cleaners and described their work as one of the very important jobs that make our society move.
The social media users expressed their reactions to the loving son's post: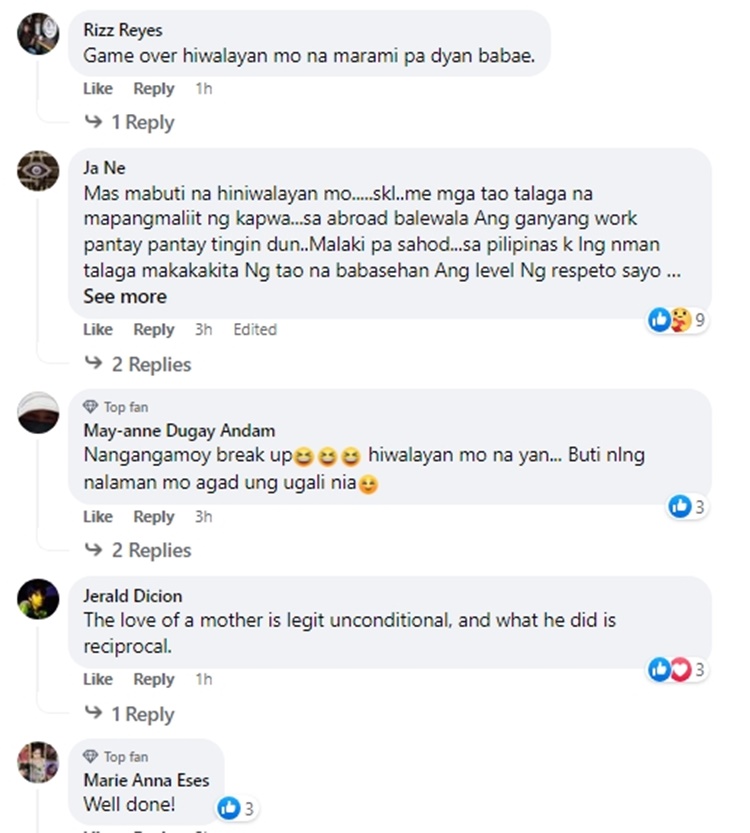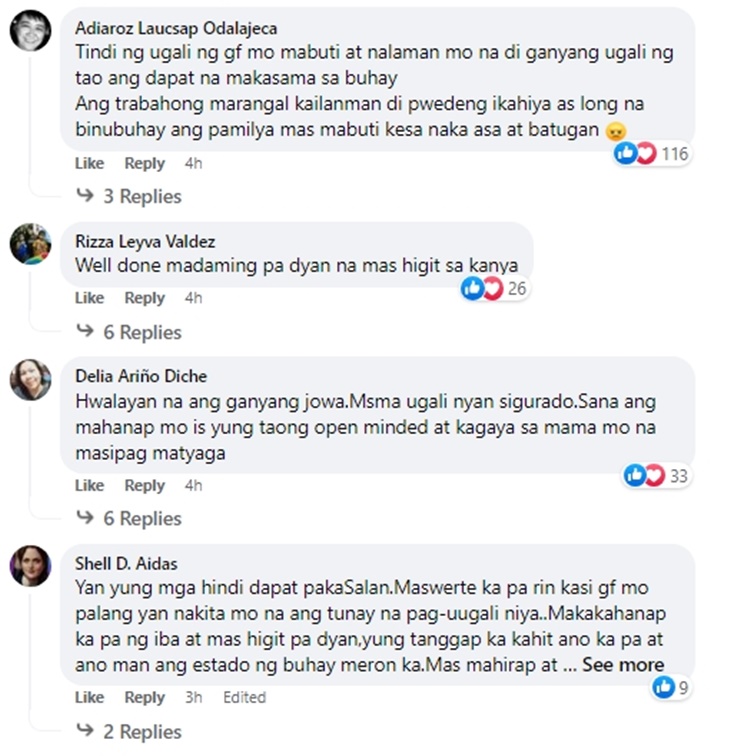 Thank you for visiting Philippine Trending News (Philnews.ph). You may also follow us on the following social media platforms; Facebook, Twitter, and YouTube