Rendon Labador is shocked that his Facebook page is now gone
Self-proclaimed motivational speaker Rendon Labador expressed shock that his Facebook page is now deleted by Meta.
Rendon is using different social media platforms to express his thoughts on different issues. There were netizens who were amused, entertained, and "motivated" by what he was posting on social media.
He even received praise when he did a feeding program for kids and for his "effort" to accept complaints about certain issues and social services.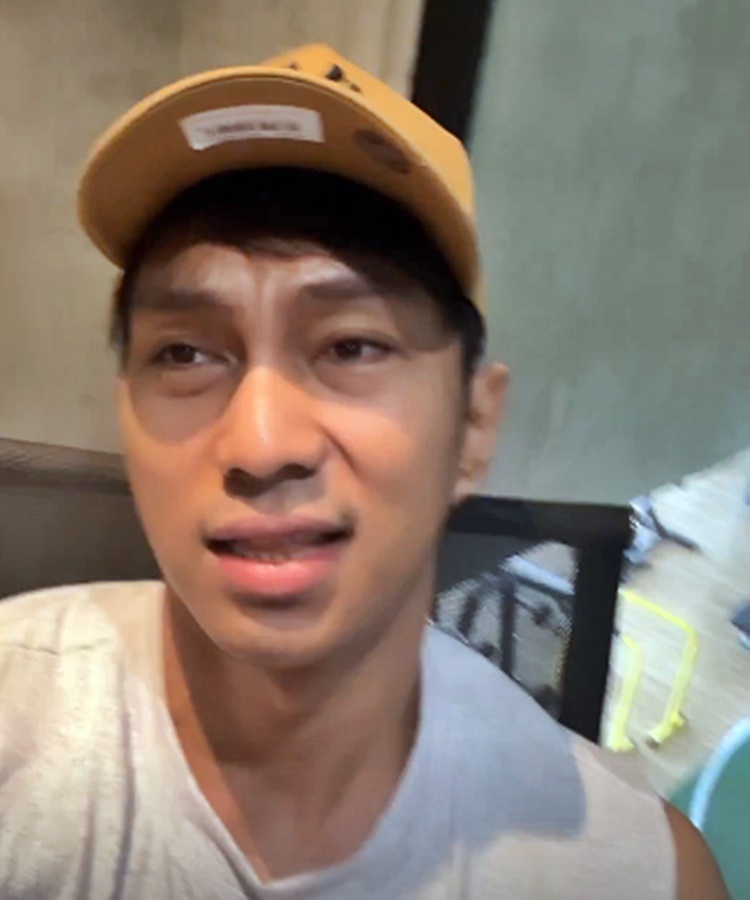 However, there were also those who were annoyed by what he was saying online, especially when he was trying to involve himself in issues that did not concern him. Some even called him "sawsawero." This is the reason why netizens were reporting or complaining about his social media pages.
Previously, his account on the video-sharing social media platform TikTok was already deleted. Rendon expressed dismay after that. A few days ago, he shared that his Facebook page is "at risk."
On September 7, 12 noon, the social media personality shared through his Instagram Story that his Facebook page had already been deleted. He said that he would release an official statement on his YouTube account.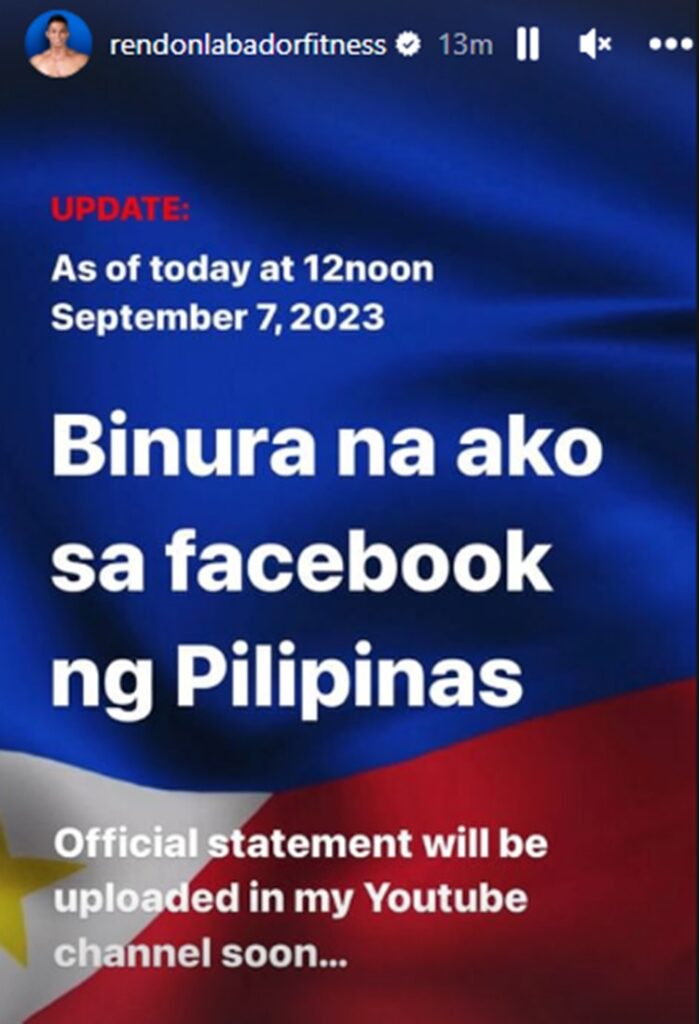 Rendon Labador expressed that this shocked him. "Pasensya na sa lahatt ng taga supporta natin at kasalukuyan na hindi ako makapaniwala at nagulat sa pag kawala ng aking facebook page," he said.
He also thanked those who have been sending messages of support for him. Once again, he apologized as they were "paralyzed" because of what happened right now.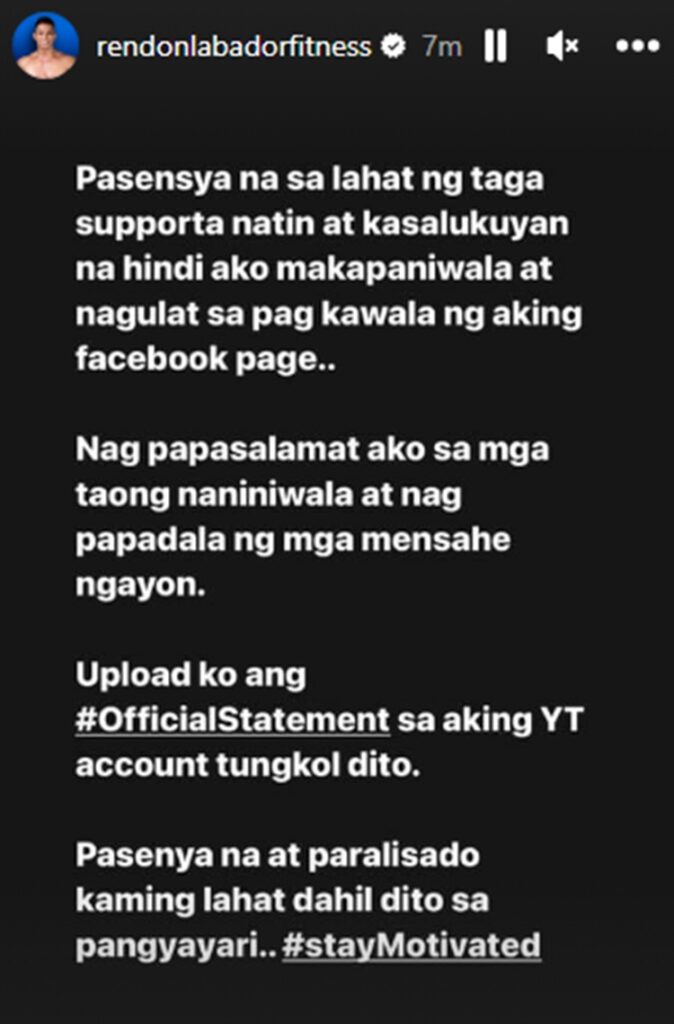 On the other hand, the self-proclaimed motivational speaker still has another Facebook page with the name "Rendon Labador Motivation" with 222 thousand followers, as of the writing.
For more updates, follow us on Facebook, X (Twitter), and Instagram