Team Leader & Female Colleague Caught Inside Motel During Alleged Team Building Activity
A team leader was caught by his former wife inside a motel with a female colleague "Nag team building sa motel."
The call center industry, known for its fast-paced and often demanding work environment, emphasizes teamwork and collaboration. Call centers are increasingly turning to team-building exercises to establish a cohesive and high-performing workforce.
These programs go beyond basic tasks and instead focus on establishing connections, boosting morale, and improving workers' relationships. Employees usually conduct 'team building' activities to strengthen their bond.
Team-building activities also provide opportunities for emerging leaders to shine. By taking charge of specific tasks, employees can showcase their leadership skills and contribute to the team's success.
In Cebu City, what was meant to be a call center "team building" activity took an unexpected twist when a male team leader and his female colleague were caught inside a motel by the former's wife.
Around 9 a.m. on Tuesday (August 29, 2023), the team leader's wife made a scandalous scene in Barangay Kamputhaw on Gorordo Avenue, Cebu City after she caught her partner with another woman.
The identity of the 27-year-old male team leader and his 20-year-old colleague remains unknown. Before the incident, the man reportedly posted a status on social media saying he was attending a "team building."
The incident has sparked debates about professional ethics, accountability, and the duties of persons in positions of authority. It shows the importance of establishing boundaries and following ethical standards in both personal and professional settings.
Previously, a team leader gives inconsiderate response to call center agent who asks permission to leave during flood
The social media users expressed their reactions to the alleged team-building activity inside a motel: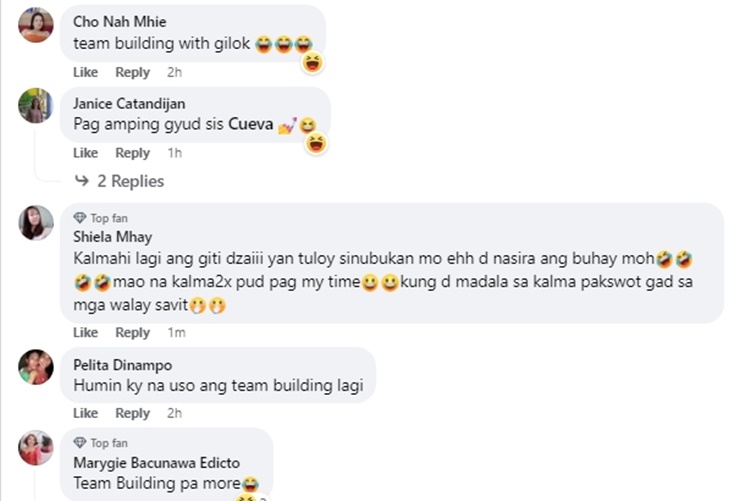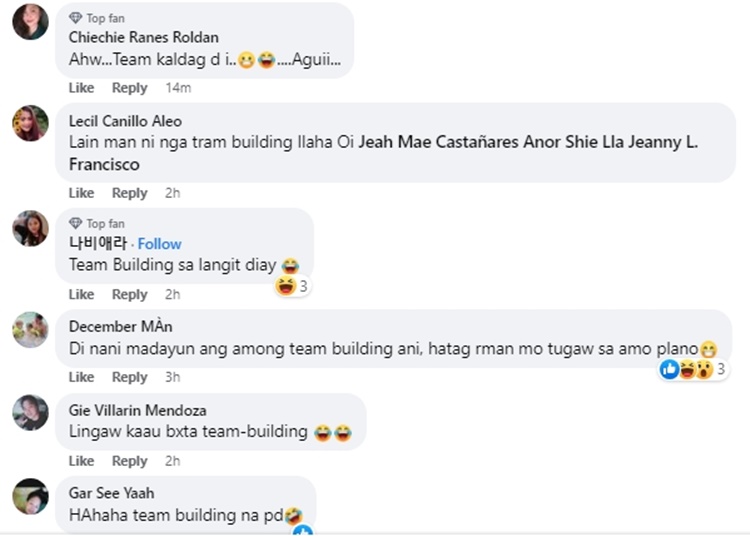 Thank you for visiting Philippine Trending News (Philnews.ph). You may also follow us on the following social media platforms; Facebook, Twitter, and YouTube