3 Ways To Spot Fake Facebook, Instagram, X (Twitter) Accounts
FAKE ACCOUNT – Here are three (3) signs a Facebook, Instagram, or X (Twitter) account is fake.
Faking social media accounts is a prevalent method used by scammers in their attempts to deceive people. In this scheme, cybercriminals steal posts and images to construct fraudulent profiles, aiming to deceive unsuspecting targets. Without the ability to identify fraudulent accounts, you might end up falling victim to various fraudulent schemes and losing a substantial amount of money.
Verified account badges serve as indicators to identify legitimate profiles when browsing. However, a challenge with platforms like Twitter is that the accessibility of blue verification checkmarks has increased, complicating the process of confirming account authenticity. Below are several techniques to differentiate authentic social media profiles from highly convincing counterfeits.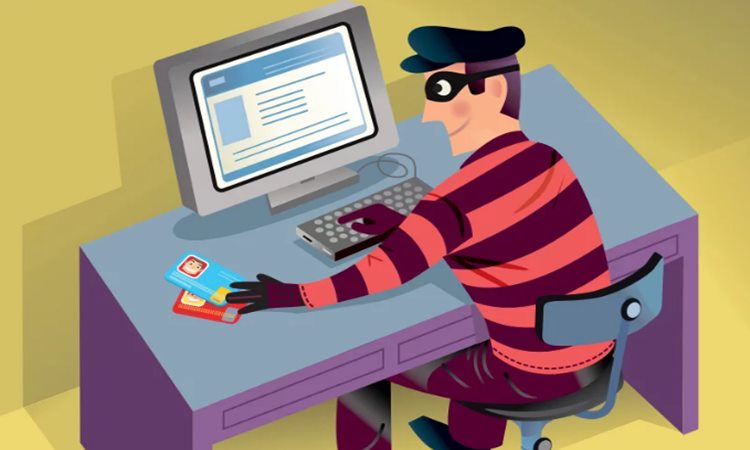 1.Fake accounts follow a ton of people
Scammers employ a strategy of wide outreach, following numerous individuals to target as many potential victims as possible. This behavior can also indicate that these followers are paid for.
If you're unaware, there are online platforms that facilitate the purchase of followers. Therefore, if you wish to appear more popular than you actually are, you can acquire a substantial number of followers, such as 1,000 or more. Typically, these followers are automated accounts, often under the control of questionable individuals or businesses.
Exercise caution when encountering an account that follows a considerable number of users, say, 14,000, yet only possesses 12 followers. Chances are high that you're encountering a fake account.
When in doubt, examine the accounts that this profile is following. Look for shared interests or connections among friends. If there isn't a clear group of friends or a network of family members, it serves as another warning sign.
How to spot fake accounts: Another helpful tip
Automated accounts frequently leave comments on similar fraudulent accounts. This tactic aims to create an appearance of authenticity. Scammers devise automated scripts for their accounts to generate comments.
All these efforts serve one purpose: convincing you that real individuals are involved. After all, it would be easy to detect a fake account if it had no comments. Fortunately, there are several methods to identify automated comments on social media.
If the comments lack meaningful content, this indicates they're likely automated. Bot accounts tend to leave strings of emojis as well as nonsensical statements. These indications suggest that you're likely dealing with a fake account, and its owner is attempting to deceive you with insincere comments.
2. Scammers use your friend's profile picture
To lower our defenses, cybercriminals will pose as your friends. They will dispatch messages like, "I'm stranded and in need of help! Could you send me some money?" If you fall for their schemes, your funds will vanish forever.
It's a typical ploy for fraudsters to appropriate pilfered profile pictures. You might come across an unexpected message from a friend and believe it to be genuinely from them. But before you interact with any links in the message, examine the profile.
If it doesn't align with your recollection, that's an indication of a duplicate account. If you're still uncertain, reach out to your friend through their primary account or give them a call. Confirm whether they reached out via an alternate account.
If your friend denies having a secondary account, you're dealing with a social media impostor. Notify Facebook, Twitter, or Instagram about the counterfeit account. By doing so, you'll shield others from falling prey to the scam.
3. It has tons of meaningless posts
Fraudsters lack the time to meticulously craft detailed posts for the multitude of fake accounts they generate. Instead, they inundate these accounts with numerous generic photos and memes. Their goal is to create the illusion of authenticity, flooding the accounts with insignificant content.
Indeed, an entirely empty account without any content would be a glaring warning sign. If an account arouses suspicion, take a few moments to peruse its posts. A scarcity of posts and an abundance of reused images are indicative of a problematic account.
Additionally, pay attention to personal posts. If the account holder never discusses their daily life or shares personal stories, anecdotes, or original humor, it could be a fabricated account, particularly if it seems to be impersonating your friend.
Should you suspect that someone has appropriated your friend's image and is impersonating them on social media, exercise keen scrutiny. Do the posts mirror your friend's usual writing style? If the tone feels off, chances are it's not your friend posting.
In such a scenario, promptly inform your friend and provide them with a useful guide to prevent future instances of identity theft.
What can you say about this article? Leave your comments and reactions below.
Please like and follow/subscribe:
Philnews YouTube Channel
Philnews.ph FB Page
Viral Facts