10 Best Manila Airbnb For Short Rainy Staycation
RAINY STAYCATION – Here are the ten (10) Metro Manila Airbnbs for staycations this rainy season.
The rainy season is once again upon us. We shouldn't be upset that staycations and indoor diversions will soon take the place of sunny weekend vacations to the beach. A completely different kind of fun may be had during rainy staycations.
The rainy season is once again upon us. We shouldn't be upset that staycations and indoor diversions will soon take the place of sunny weekend vacations to the beach. A completely different kind of fun may be had during rainy staycations.
Staying indoors during the rainy season doesn't have to be drab and boring, thanks to the pitter-patter of raindrops on brilliant windows, scary city skyline vistas, and being able to maximize the conveniences of your accommodations. Ten Airbnbs in the Metro area are ideal for people who wish to go out and stay in at the same time.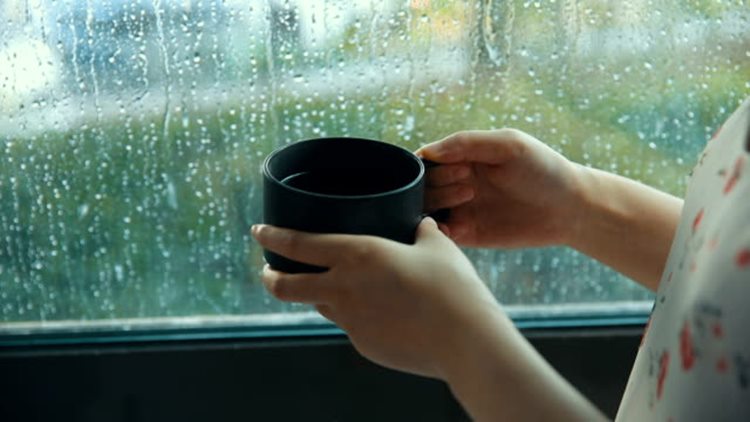 Ten Airbnbs in Metro Manila are listed below for staycations during the rainy season:
Comfy Central Suite w/City View, FREE Pool & Gym
Goldland Millenia Suites, Ortigas Center, Pasig City
Rates start at P1,500 a night for up to three guests (minimum two-night stay)
Have plans in Ortigas, or do you simply wish to observe the commercial area at its most tranquil? Rent a room at this Airbnb that is in the heart of everything. On the 30th floor, this modest 24-square-meter suite is stylishly built to accommodate both business and pleasure tourists. The condo's indoor pool and fitness center are complimentary for guests, and those who just want to relax can take in the stunning views of Pasig and Mandaluyong City from the spacious, light-filled property. Alternatively, you may spend some alone time binge-watching Netflix and Youtube content on the smart TV in this listing.
Lower Penthouse w/ best Grand Canal View in Venice
Venice Luxury Residences, Taguig City
Rates start at P2,592 a night for up to five guests
The unit on McKinley Hill undoubtedly boasts some of the nicest views of the Venice Grand Canal you could ask for. You may enjoy yourself at the mall without the long journey (especially if you reside in the North) by just taking an elevator to the Venice Mall, where you can shop 'til you drop, dine 'til you want, and have fun. You may take advantage of the property's many on-site shared amenities, including a Theater Room, Spa and Sauna area, Tennis Courts, and Badminton Courts, in addition to its close proximity to Venice Grand Canal Mall.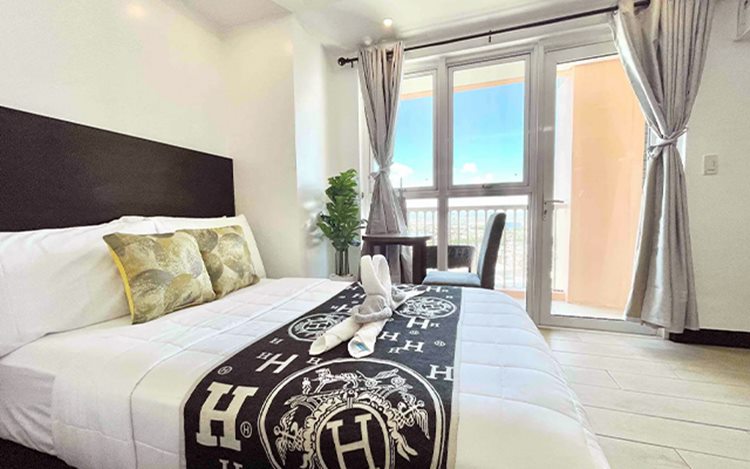 Deluxe 1BR in BGC Uptown Area
Uptown Parksuites Tower 1, Taguig City
Rates start at P3,500 a night for up to four guests
At clubs like Xylo, Revel, and Versus, did you simply spend the entire Friday or Saturday night having a good time? No need to travel all the way home by car. Reserve a staycation at this opulent one-bedroom apartment in front of Uptown Parade and Uptown Mall. The entire one-bedroom unit is yours to use exclusively throughout your visit. This includes the living room, kitchen, bathroom, and bedroom. Additionally, it means that you have access to all of the amenities and appliances offered, like the air conditioner, washing machine, high-speed internet, and Netflix. After a night out, check into this Airbnb for refuge.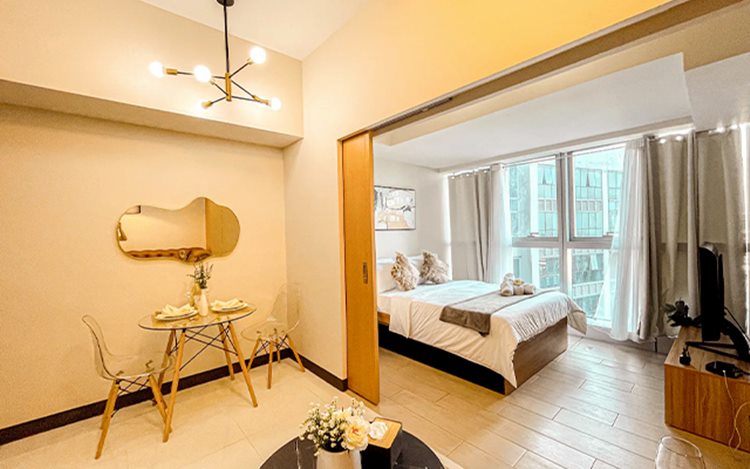 BGC's Picturesque 1-BR golf view
Avant at the Fort, 3rd Avenue, Bonifacio Global City, Taguig
Rates start at P2,729 a night for up to four guests
If you want to take advantage of a variety of activities in the central BGC region, such as embarking on a cuisine adventure or touring the Mind Museum, you might want to think about reserving a stay at this lovely one-bedroom apartment for families. There is no need to endure the rainy season traffic in order to visit all of BGC's attractions. All you need to do is reserve this base, and you're ready to relax at home or explore everything the Taguig financial district has to offer.
Huge 2BR w/ 4 Queen Beds! 100MBPS & Netflix!
The Beacon Amorsolo Tower 3, Makati City
Rates start at P4,400 a night for up to eight guests
Would you rather go on a food trip to Little Tokyo or spend the night dancing it up in Greenbelt? Reserve this very roomy property that is close to these popular Makati City destinations. There is ample room for you and your friends to unwind here after a night out because this enormous flat is actually three units joined into one.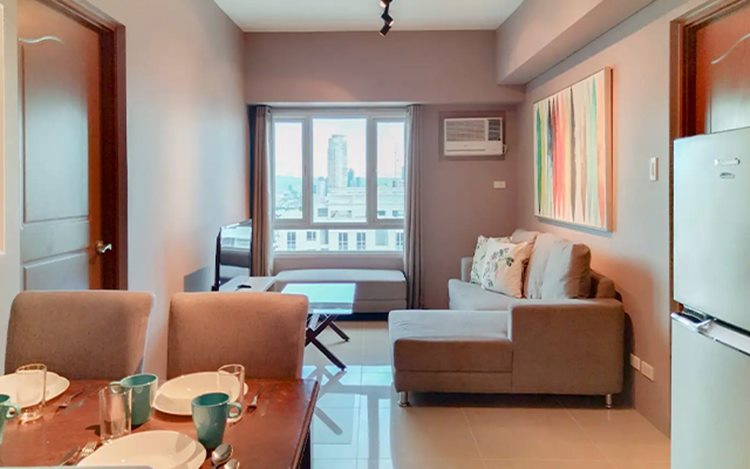 1BR themed w/ unli ps games/arcade & pool MAKATI
San Lorenzo Place, Makati City
Rates start at P1,800 a night for up to six guests
Themed Airbnb in Makati City is a joy for youngsters and kids-at-heart. This establishment, which is situated in San Lorenzo, Makati, has a sizable video game-themed space. Here, you can pass the entire day playing all the nostalgic arcade favorites. In contrast, if you're a more contemporary and tech-savvy gamer, you may pass the time by playing as many games as you like on their PlayStation Plus deluxe included with your stay.
Private 2BR Loft Type CBD w/ WiFi + Access to Pool
Victoria De Makati, Makati City
Rates start at P2,250 a night for up to six guests
Looking for a place to crash in Makati before or after an early-morning flight or a place to stay after events in the neighborhood? Visit this loft property in Victoria De Makati. This condo unit provides everything you need for your daily life, so you'll feel perfectly at home in the bustling Makati CBD. Two bedrooms, a fully functional kitchen and dining area, and a comfortable living area with a stunning view of the city skyline are all features of the completely furnished unit. It is also a fantastic choice as a place to stay during lengthy layovers because it is close to transportation hubs like the PITX and NAIA.
Beach View 2BR Azure RW 809 Corner Beach Club
Azure Urban Resort Residences, Bicutan, Parañaque City
Rates start at P2,540 a night for up to six guests
Want to visit the beach but are hesitant to risk a long drive and bad weather on your day out? Here's a middle ground: the Azure Urban Resort Residences, which is close to CBDs like BGC and Makati and boasts a man-made beach and wave pool. This holiday home is only a few steps from the "beach" and wave pool if you're fortunate enough to visit on a bright day. But even on gloomy days, this apartment will seem like your home away from home because of its inviting décor and fantastic resort views. not to mention the 60-inch Netflix-equipped smart TV with fast Internet.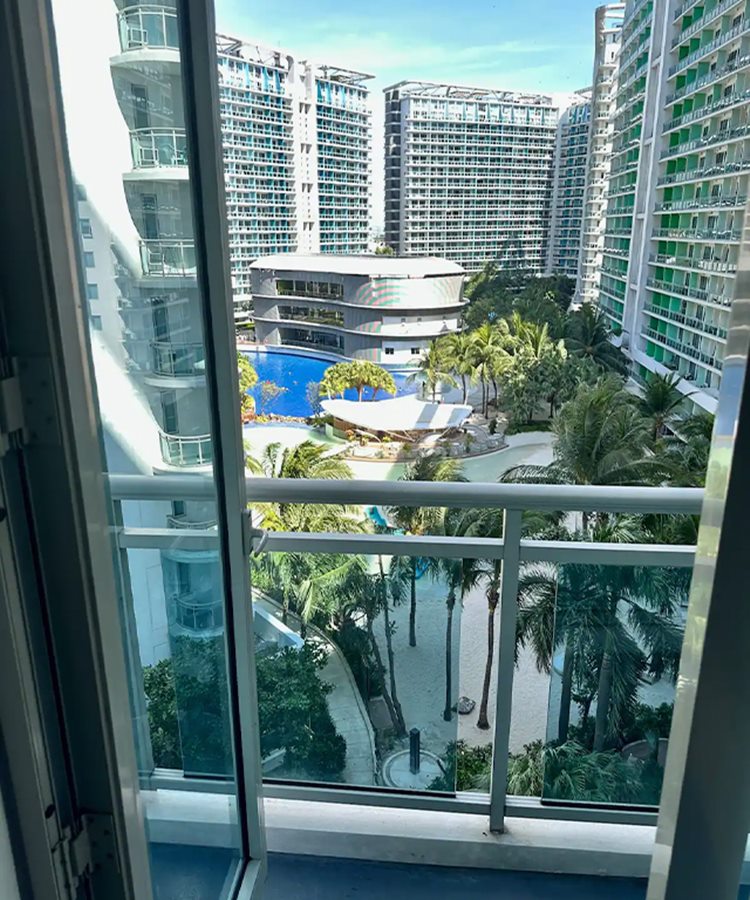 2BR + Work Office + 65-inch SmarTV w/PS4 & Netflix
Rates start at P2,250 a night for up to eight guests
This cozy escape is located in the center of Quezon City and is outfitted with a PS4, Netflix, and high-speed Internet, making it the ideal indoor retreat for individuals who find it impossible to put down their technology and the internet. Enjoy playing video games on the console with your pals, or, if you're lucky and it's not pouring cats and dogs, you can enjoy the best of both worlds by using the swimming pool, which is available to guests at no cost.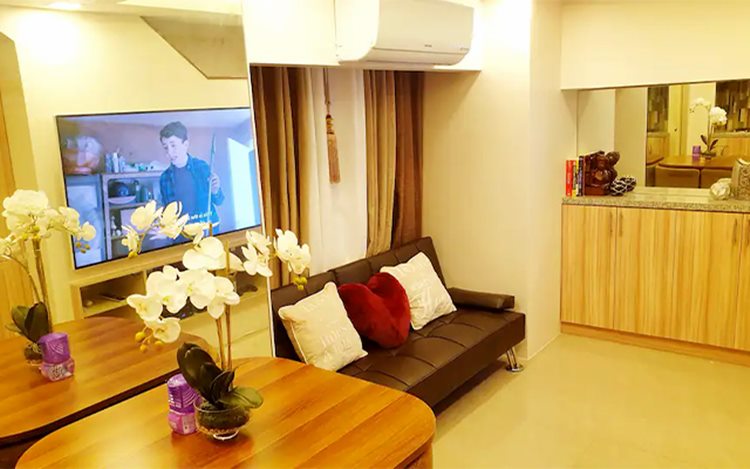 Luxury 2BR w/ Indoor Jacuzzi & Scenic Views
Rates start at P4,998 a night for up to six guests
If the weather prevents you from soaking away your troubles due to rain, book this Airbnb in Mandaluyong for a relaxing vacation. This vacation rental offers an opulent stay in a chic, modern two-bedroom suite outfitted with high-speed internet, a Karaoke machine, and a private indoor Jacuzzi. You wouldn't have any trouble finding somewhere to go, though, as this property is right in the midst of all three of the Metro's central business districts: Ayala, BGC, and Ortigas.
What can you say about this article? Leave your comments and reactions below.
READ ALSO: BORACAY: 10 Best Places To Stay In Bora For Every Budget
Please like and follow/subscribe:
Philnews YouTube Channel
Philnews.ph FB Page
Viral Facts