Ex-President Duterte Rejects to Become Drug Czar Under Marcos Admin
Former President Rodrigo Duterte rejected the offer to become the drug czar under the administration of President Ferdinand "Bongbong" Marcos Jr.
Former President Rodrigo Duterte, known for his ruthless campaign against illegal drugs during his presidency, stated on Wednesday night that he would not serve as a drug czar under the Marcos administration. He stated that he wishes to allow the existing administration to confront the country's drug problem.
Senators Ronald Dela Rosa and Christopher "Bong" Go, both strong associates of the former President, have previously supported the proposal in order to eliminate drug syndicates.  During a Senate committee meeting last week, Police Chief Benjamin Acorda, Jr. stated that he would support the move.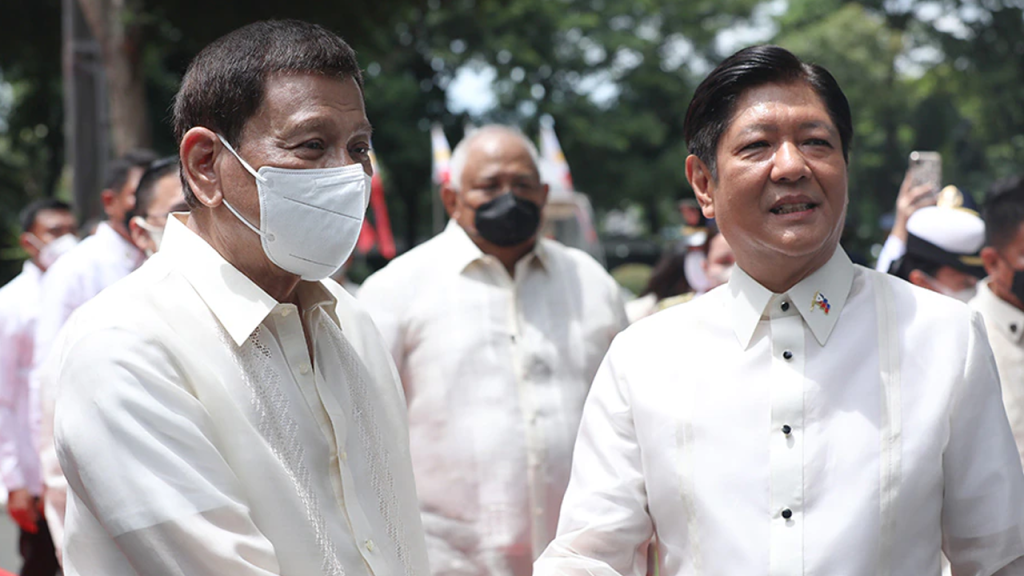 But Duterte, who is under investigation by the International Criminal Court for his drug-war killings, said he was not thinking about it. He emphasized that there is a legitimately elected President whose responsibility is to execute the law and solve crimes.
"Mukhang hindi na rin tama because there is a President duly elected and it is his duty to enforce the law and solve crimes," Duterte told Pastor Apollo Quiboloy in his TV program. 
"Let us give Marcos the greatest elbow room leeway to do his job in just one year. In fairness sa mga pulis, 'yan ang problema… It's a matter of leadership," he added. 
When Marcos was still president-elect last year, he claimed he was open to having his predecessor head the country's drug war.  He claimed that Duterte asked him to continue his drug campaign even if it was changed.
It should be remembered that the key promise that may have propelled Duterte to the presidency six years ago had to do with solving the country's drug problem in three to six months. The pledge helped him win over 16 million votes in the 2016 election, giving him the mandate to lead the country and launch a statewide war on illegal drugs.
According to the Philippine National Police (PNP), the Duterte administration's relentless drug war, dubbed Oplan Tokhang, got off to a "bloody" start, with over 7,000 people slain by police operations from June to December 2016. Human rights groups, however, have disputed the figure, stating that up to 30,000 people were killed, including bystanders and innocent civilians.
READ ALSO: Manny Pacquiao Allegedly Eyed to be The DSWD Undersecretary
What are your thoughts on this article? Just feel free to leave your reactions in the comment section.
Thank you for taking the time to read this. We aim to give the freshest and in-demand content to our visitors. Come back next time at Philnews for more updated news.